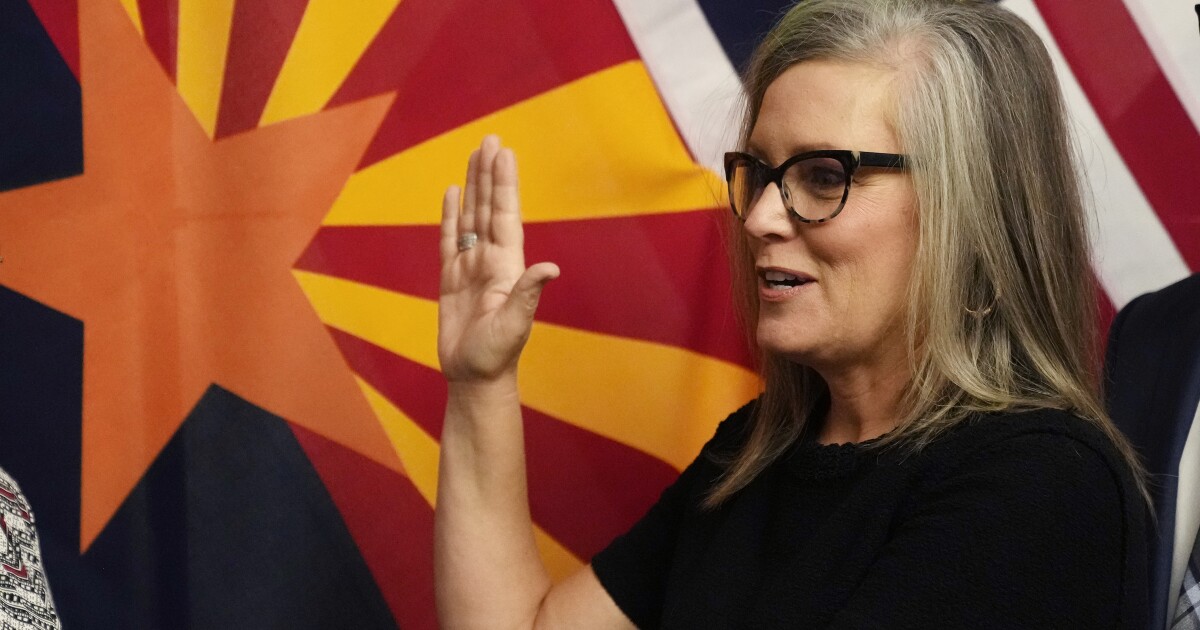 ARIZONA – Katie Hobbs was officially sworn in as governor of Arizona in a ceremony held in the Executive Tower of the state Capitol.
In addition to Hobbs, Secretary of State Adrian Fontes; Attorney General Kris Mayes; State Treasurer Kimberly Yee; Superintendent of Public Instruction Tom Horne; and State Mine Inspector Paul Marsh were also sworn in, effective the first Monday in January.
Hobbs will be Arizona's fifth female governor and the first Democrat elected in sixteen years. "Today marks a new chapter for Arizona. As we look toward a brighter future, I pledge that the needs of Arizonans – not partisan politics – will always come first. I will work with Republicans, Democrats and Independents to address our state's biggest challenges – fully funding our public schools, securing our state's water future, guaranteeing reproductive freedom, making Arizona more affordable, and so much more," the governor said.
"I will never stop fighting for our state's working families. We have already hit the ground running, naming our top Cabinet officials who will help lead our state for the next four years. It is the greatest honor of my life to serve the state I love – and I will never forget the faith Arizonans have placed in me," she added.
This January 3, Governor Hobbs will participate in a Day of Service, kicking off her administration, calling on Arizonans to volunteer with local non-profit organizations to make a difference in their communities.