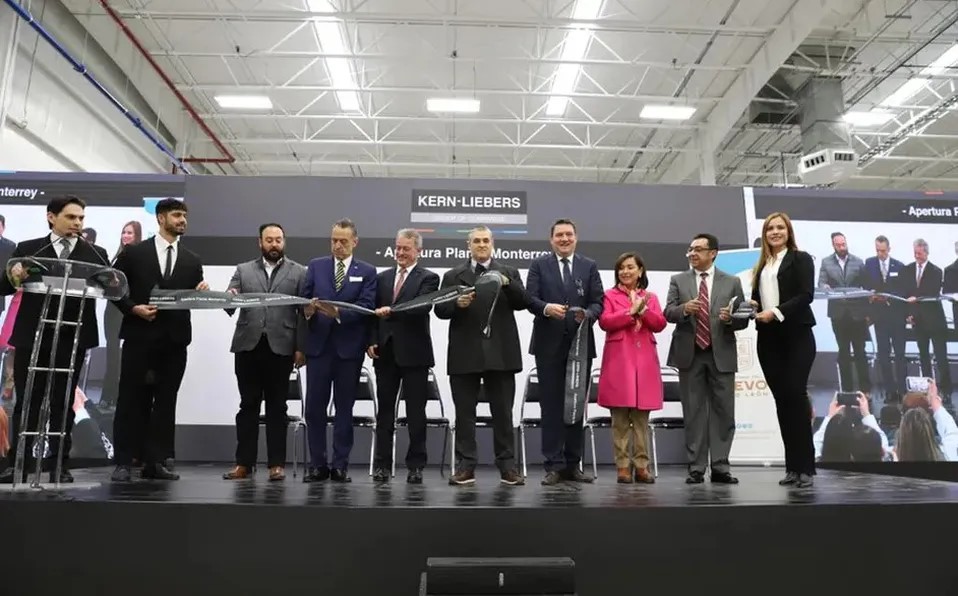 GUADALUPE, NL – The German company Kern Liebers inaugurated the expansion of a production plant in the municipality of Guadalupe, Nuevo Leon with an investment of US$10 million, which will create a total of 300 jobs.
This plant will produce 50 million high-precision parts for the automotive, medical and consumer goods industries.
The parts will be used to produce seat belts, lifelines, air-conditioning drums, hand tool balancers, tape measures, electric saw starters, and window springs, among others.
"Germany is one of the largest foreign investors in Nuevo Leon, with more than US$469 million invested in the last two years," commented Ivan Rivas Rodriguez, state minister of Economy.
For his part, Timm Jenisch, the company's senior vice president for North America, said that it is extremely important for them to be present in North America, the largest commercial market in the world.
""We are convinced that Nuevo Leon is an ideal location due to its geographic location and favorable conditions" Jenisch added.
The company began operations in 1988 and has two plants in Queretaro and in the State of Mexico, where it manufactures mainly springs and wires, as well as stampings and dies.