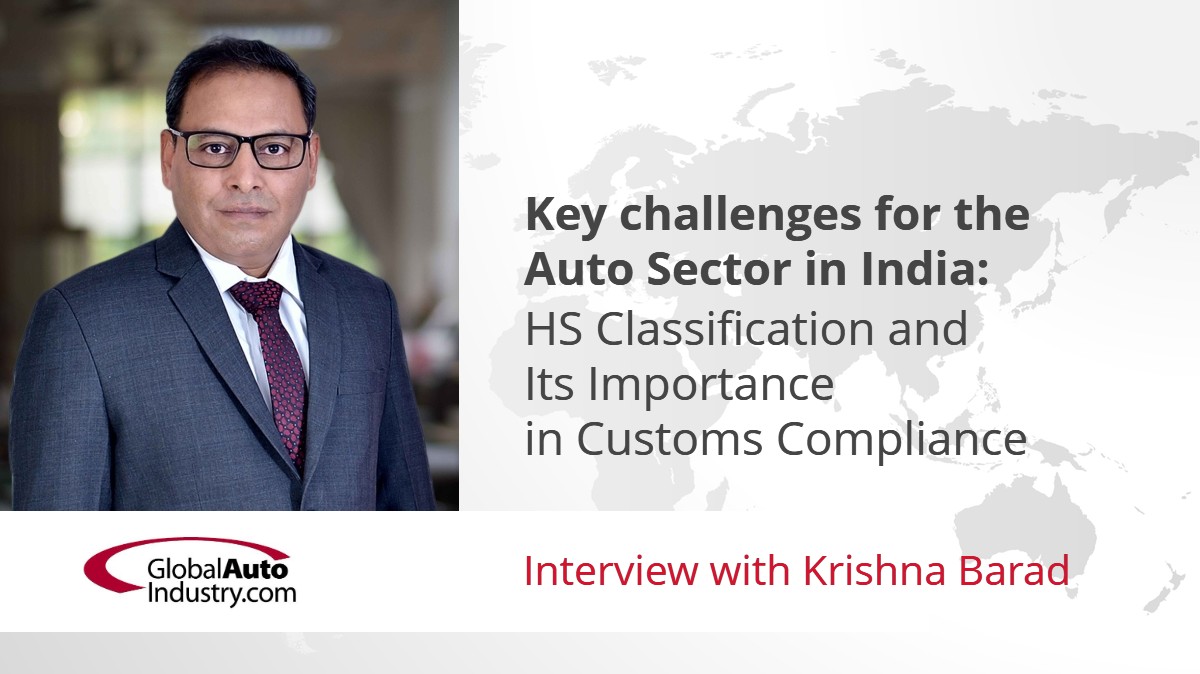 GlobalAutoIndustry.com's latest Audio Interview "Key challenges for the Auto Sector in India: HS Classification & Its importance in Customs Compliance" features Krishna Barad. Mr. Barad is a Partner with the Indirect Tax practice of BDO India, with a special focus on Customs & International Trade. He has over 27 years of experience in Customs, Foreign Trade Policy, International Trade, Shipping & Logistics related matters.
In the 19-minute Audio Interview, Mr. Barad discusses these questions:
What is HS Classification and what is the basis of it?
Which version of HSN is being used currently, and why is it important in international trade?
What are the key challenges faced by automotive sector in India?
What is the impact of the recent case in Thailand, and the Indian judgement of Westinghouse?
What precaution do companies need to take, and what is the way forward?
And provides his final thoughts.