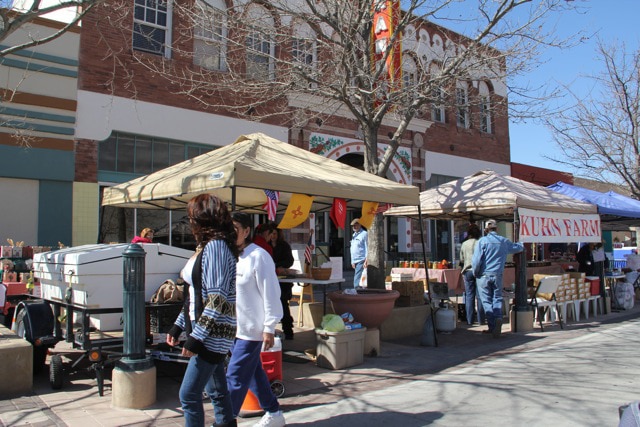 LAS CRUCES, NM – The Las Cruces City Council approved a resolution to establish the Small Business Front Store Repair Program.
The approval came during the meeting scheduled for Tuesday, January 17, 2023. According to information from the City Council, the City will use up to US$400,000 in federal American Rescue Plan Act (ARPA) funds to support the economic recovery of Las Cruces small businesses that have experienced property damage and direct economic disruption due to the Covid-19 pandemic.
Through the Small Business Storefront Repair Program, these establishments can apply for grants of up to US$2,500 to help repair property damage that occurred on or after January 1, 2021. The funds will help cover costs to fix property damage or reimburse business owners for out-of-pocket costs paid for previous damage.
Eligible property damage includes, but is not limited to, broken windows and doors, graffiti, broken locks, damage to landscaping, and etchings on windows. In addition, the grant will not cover loss of stolen property or preventative measures such as guards, cameras, or door or window coverings.
Grant applications will open on February 1, 2023, and the city's Economic Development Department will accept requests on a rolling basis until all funds have been expended.
To apply to the program, businesses must have suffered a direct economic disruption due to the pandemic; in addition, submit a copy of a police report indicating damage as a result of the vandalism; and subsequently submit proof of repairs to broken doors, windows and locks.
The City Council reported that an active City of Las Cruces business license or a current 501(c)(3), 501(c)(6) or 501(c)(19) registration will be required, and the business must be in good standing with the City and State of New Mexico.
Eligible businesses must be within the city limits and currently open for business, also, establishments must have had 40 or fewer full-time employees as of March 15, 2020.
A business must be locally owned, a franchise or non-corporate chain that has been operating in Las Cruces since at least March 15, 2020. And eligible establishments must operate from a physical location and/or a mobile truck that serves city residents.