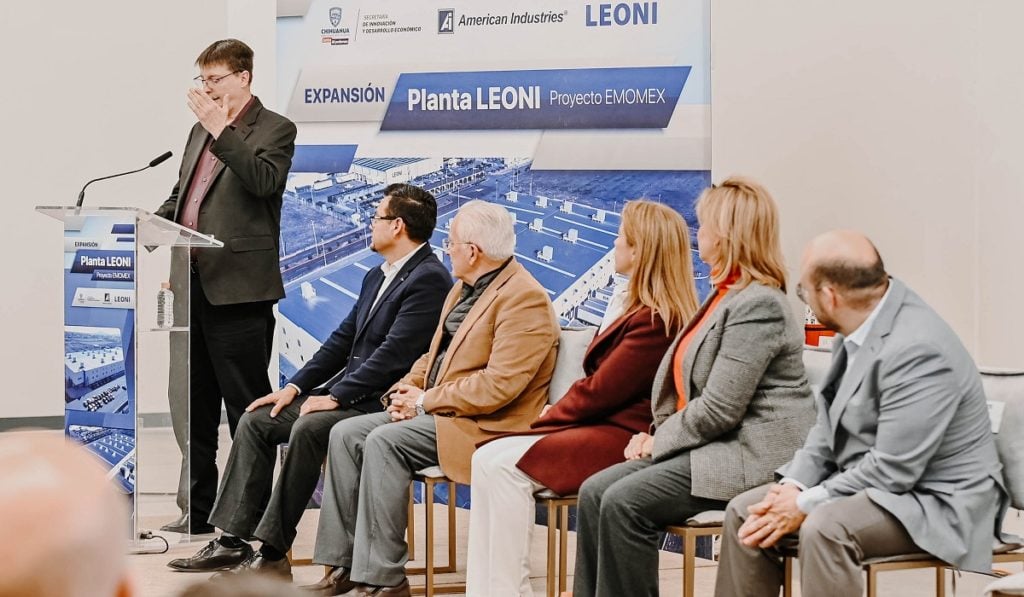 CHIHUAHUA – The electric vehicle supplier Leoni expanded its plant in Chihuahua as part of its long-term investment plan of US$16.8 million.
With this expansion, the company intends to increase its production of automotive cables to meet the industry's growing demand in North America.
Bill Livengood, president of Leoni Cables North America, made the announcement at an event led by the governor of Chihuahua, María Eugenia Campos.
Leoni, whose production facility is located in the Cuauhtémoc Industrial Park, was inaugurated in 2019 with an initial investment of US$27 million; later, in February 2020, Phase I of a project called Emomex (E-Mobility Mexico) was completed.
In Emomex, US$27 million were invested in equipment and machines for the design, development and production of high voltage cables and cables for charging systems.
Leoni Cable was established in Cuauhtémoc 20 years ago, during which time it has expanded rapidly in Cuauhtémoc.