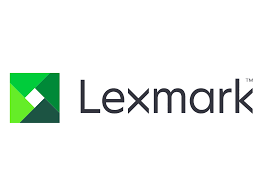 JUAREZ – The leader in imaging and printing solutions, Lexmark was recognized with the Manufacturing Leadership Awards 2022 for its achievements in the categories: Artificial Intelligence and Machine Learning, Digital Supply Chains and Collaborative Ecosystems, as announced by the company's representation in Mexico.
This is the eleventh consecutive year that Lexmark has received the award. Just in September 2020, the company expanded its production line with a new printing equipment assembly plant at the Ciudad Juarez Campus, with the goal of manufacturing and assembling approximately 450,000 devices per year.
"Lexmark is continually focused on creating and delivering best-in-class products and processes. These awards validate our leadership in the industry," said Tonya Jackson, senior vice president and director of product delivery.
The Council developed the Manufacturing Leadership Awards to honor manufacturers and leaders who are shaping the future of global manufacturing. For 2022, awards were presented to companies and individuals in 11 categories, honoring world-class manufacturing achievements. This year, Lexmark was recognized in three of the 11 classifications.
In artificial intelligence and machine learning, Lexmark's New Product Introduction and Ventures teams were recognized for collaborating internally to reduce costs in the artificial intelligence and machine learning category.
The teams built and automated a visual inspection system by integrating the Lexmark Optra Edge device with the company's manufacturing system. By using a proprietary solution, the team achieved a 70% reduction in the cost of comparable automated vision systems for our manufacturing facilities.
In addition, in digital supply chains, it was recognized that when the Covid-19 pandemic brought component shortages to a crisis level, Lexmark had to find a new way to manage it. The product delivery team was honored for creating a solution that enables better visibility into suppliers and components.
Also, Lexmark was recognized in the Collaborative Ecosystems category for expanding its circular economy opportunities. The collection and reuse or recycling of used cartridges is critical to the success of the company's circular economy initiatives.
Source: MEXICONOW Staff