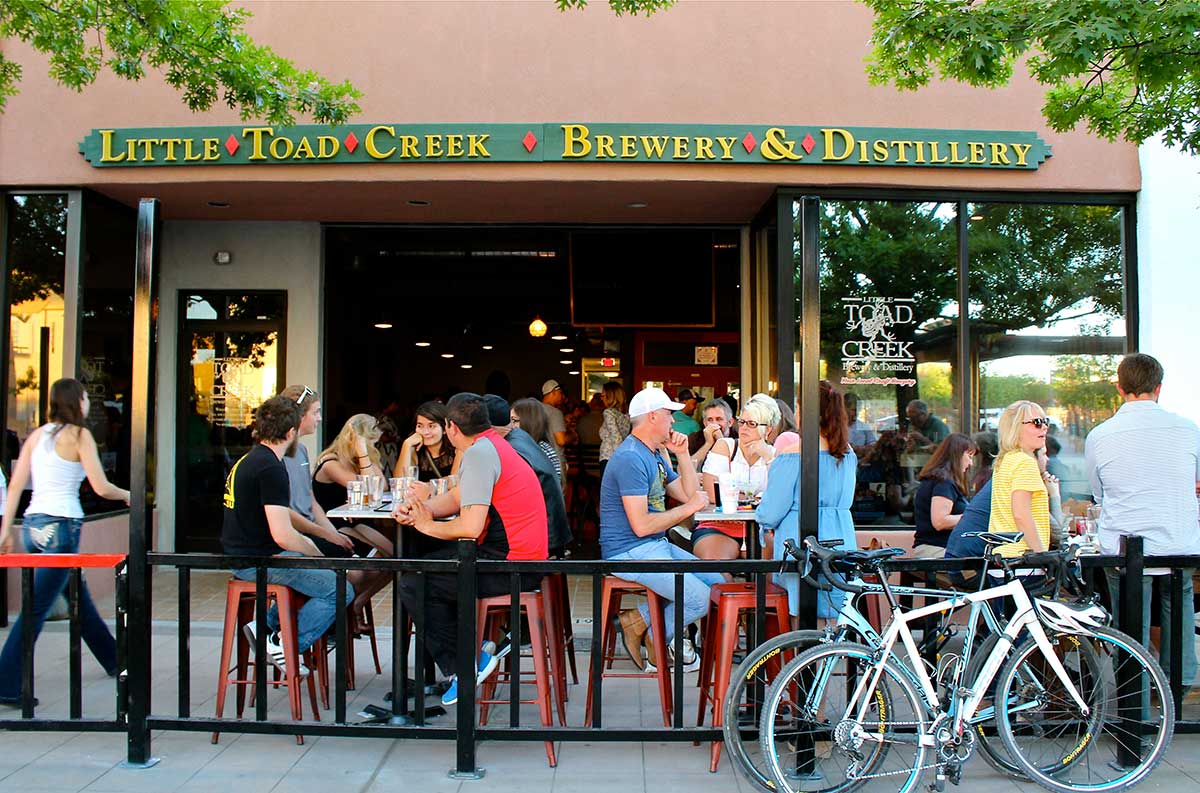 NEW MEXICO – The New Mexico Economic Development Department (EDD) announced that the state will provide LEDA financial assistance to a Luna County-based brewery and distillery that plans to significantly increase manufacturing capacity in order to expand sales in the western United States.
Silver City-based Little Toad Creek Brewery and Distillery is owned by a local couple, Teresa Dahl-Bredine and her husband David Crosley, both Silver High School graduates. The company recently acquired a 76-acre property in Deming with two industrial metal buildings to house a distillery, with new stills to produce base spirits and a canning/packaging line for its unique line of ready-to-drink cocktails.
EDD reported that the state has pledged $200,000 in Local Economic Development Act (LEDA) assistance to enable the company to hire an additional 21 distillery employees over the next three years.
This is the second time the EDD has pledged LEDA investment in Little Toad Creek. The first $100,000 grant was made in 2016 when the company first opened the location in downtown Silver City, creating 11 jobs.
The couple started in the hospitality industry, opening Little Toad Creek Inn and Tavern near Gila Wilderness in 2012, and beginning brewing beer on a small scale. They expanded and opened tasting rooms in Silver City and Las Cruces, and in 2020, a canning line at the Silver City location, 203 S. Mill Rd.
The 5,000-square-foot facility is limited to processing 25 cans per minute and cannot meet the demand for Little Toad products. The new manufacturing space in Deming is 45 thousand square feet and has the capacity to process 300 cans per minute with automated pasteurization, a major asset since Little Toad does not use preservatives. Little Toad plans to invest $4.8 million in the expansion.
The growth comes as Little Toad's ready-to-drink specialty canned beverages increase in popularity. Sold under the Mixed Up Mule label, the offerings include a Classic Mule, with juice and agave, Mojito Mule, Gin and Grapefruit Mule, and a Watermelon Jalapeno Mule.
The beverages are available at more than 100 grocery stores, including Sprouts, Whole Foods, Total Wine and Smith's Grocery in New Mexico, Colorado and Texas. The new facility will allow sales to pending customers in California, Nevada, Arizona and Idaho.