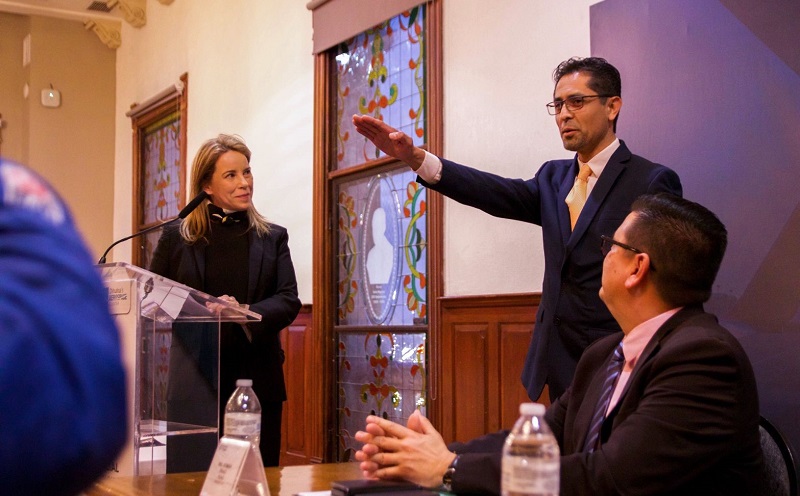 CHIHUAHUA. CHIH – Luis Manuel Azúa Sánchez was appointed as president of the Chihuahua Aerospace Cluster for the period 2022-2024.
In his message, the incoming President thanked the members of the Cluster for their trust and explained that over the next two years they will work on five specific objectives: promotion of the sector, development of talent, development of the supply chain, courses and training, and technology.
On the other hand, the minister of Innovation and Economic Development, María Angélica Granados Trespalacios, acknowledged the work of the outgoing President, Juan Carlos Ramírez, and highlighted the importance of the articulation of efforts, which have generated great results for Chihuahua.
She congratulated Luis Manuel Azúa and said that there are important challenges ahead in terms of economic development, which will bring opportunities to all sectors of industry.
During the event, a collaboration agreement was signed between the Chihuahua Aerospace Cluster and the Mexico Aerospace Fair 2023 (FAMEX), represented by the Incoming President, Luis M. Azúa, and Javier Sandoval Dueñas, President of FAMEX of the Ministry of National Defense, to formalize Chihuahua's participation in the 2023 edition of the Fair.