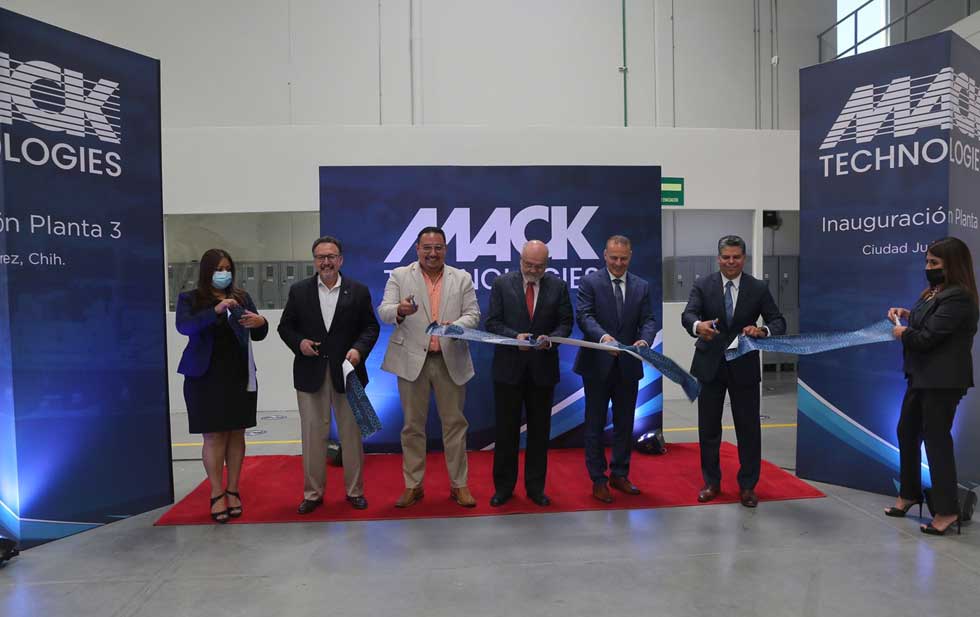 JUAREZ, CHIH – Mack Technologies officially inaugurated its new building located in the Fuentes Industrial Park in Ciudad Juarez, with which it intends to generate up to 2,000 jobs in the border region.
Mack Technologies is considered a world leader in contract electronics manufacturing services. The decision to build a new facility was driven by growing demand for Mack from existing customers, strategic global interest in Mexico-based manufacturing solutions and the company's confidence in its Juarez-based team.
The 164,000-square-foot building is the second manufacturing facility at the location, bringing the total number of plants in Mexico to three, according to the inauguration event.
Oscar Saul Gonzalez, Mack's Vice President of Operations, indicated that the current workforce is approximately 1,000 people, and with the expansion, the company expects to double this number in the coming months.
Denis Poirier, CFO of the company, emphasized that the quality of the workforce in Juarez is what has helped the company to position itself as one of the best electronics companies in the world.
The new Mack facility was inaugurated after two years of planning and twelve months of construction, providing Mack with space to double its manufacturing lines in Mexico. The site retains key certifications, including ISO 9001, ISO 13485 and Mexico's Clean Industry Certification.
Mack's new building is located just minutes from the U.S.-Mexico border.  The company hosted a formal ribbon-cutting ceremony with local industry and government representatives.
Source: MEXICONOW Staff