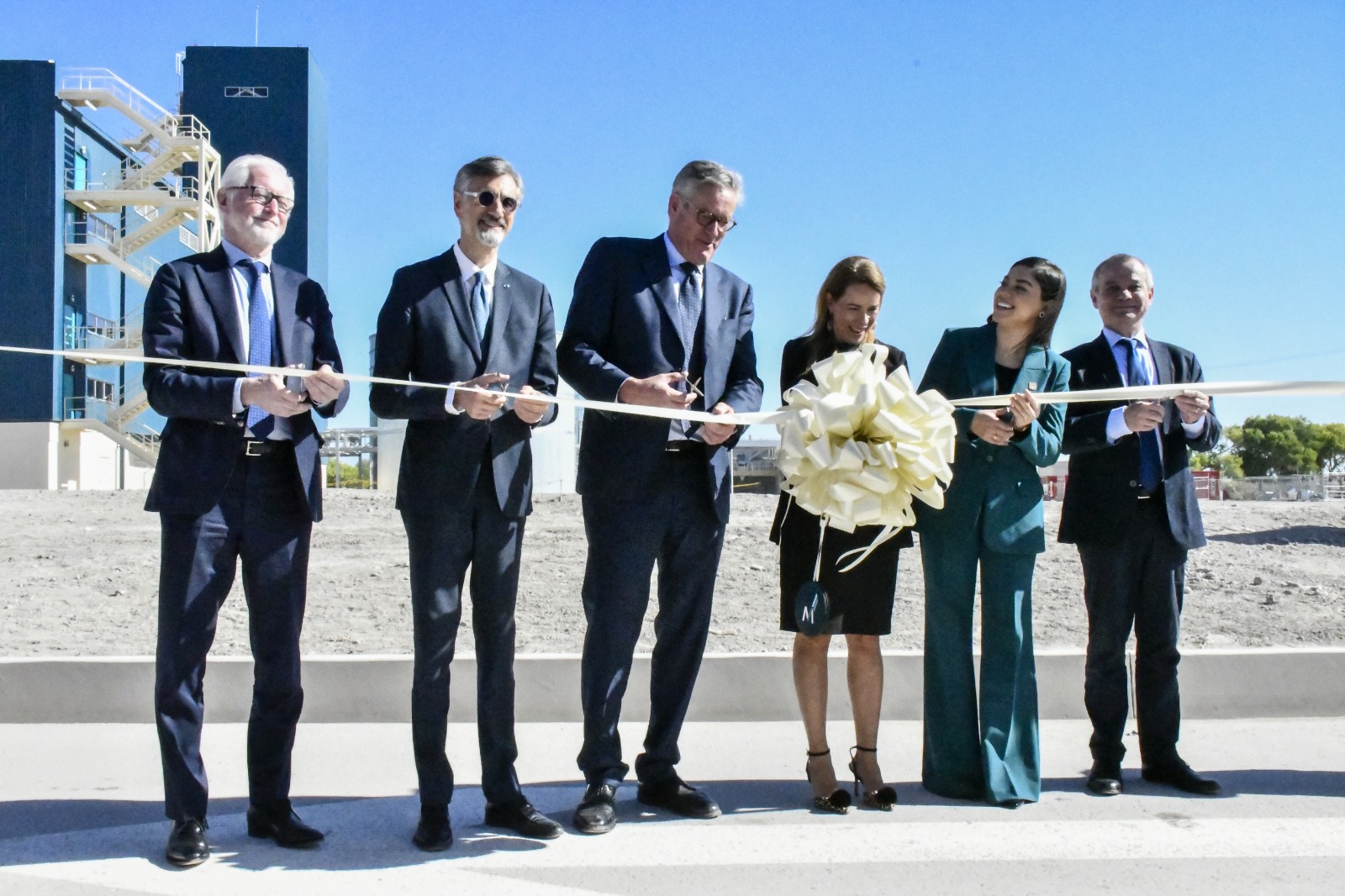 MEOQUI, CHIH – The Vivescia Group inaugurated a new malting facility in Meoqui, Chihuahua, in northern Mexico. The ceremony was attended by the French Ambassador to Mexico, state authorities, as well as the group's customers and partners and the employees involved in the project.
With a production capacity of 120,000 tons of malt per year, the plant will help Malteurop, already one of the world's largest malt producers, to win new business in Mexico with a virtuous process from grain to glass.
In addition to the €112 million investment in this malting facility, over the past three years, Malteurop has developed a 100% local supply chain, thanks to partnerships with around 500 local farmers who produce malting barley.
"Our arrival in Mexico marks a new stage in the international development of our malt business. This new malting facility also highlights French industrial and agricultural expertise by addressing local economic needs and the challenge of sustainability. During the construction of this new malting facility, Malteurop's agronomic and varietal development teams have established a 100% local barley supply chain," said Vivescia Group Chairman Christoph Büren.
Olivier Hautin, CEO of Malteurop, added that the malting plant is the result of nearly four years of work, from initial discussions with local farmers, through difficulties related to the COVID pandemic, to the successful start of malting in the summer of 2023, when the first batches of malt were produced.
"With an annual production capacity of 120,000 tons of malt, which could be expanded to 150,000 tons in the future, this new facility will enable us to meet the needs of brewers in a particularly dynamic market suffering from a shortage of malt, a strategic ingredient in beer production," said Hautin.
France's ambassador to Mexico, Jean-Pierre Asvazadourian, said that Malteurop, with its experience in malt production and its close ties to the French agricultural world, will contribute to rural development in Chihuahua. But it will also support Mexico's brewing industry, which has become one of the most important in the world.
Over the past three years, Malteurop has established partnerships with nearly 500 farmers, encouraging them to diversify into malting barley as an additional crop.
Malteurop was able to identify the most suitable malting barley varieties for the region, while collaborating with teams from the Vivescia Cooperative, who supported farmers with agroecological practices and low-carbon farming techniques. This new crop, malting barley, covers almost 35,000 hectares, with two harvests per year.
The new building is located on a 10-hectare site adjacent to the Heineken brewery and will create 70 local jobs.