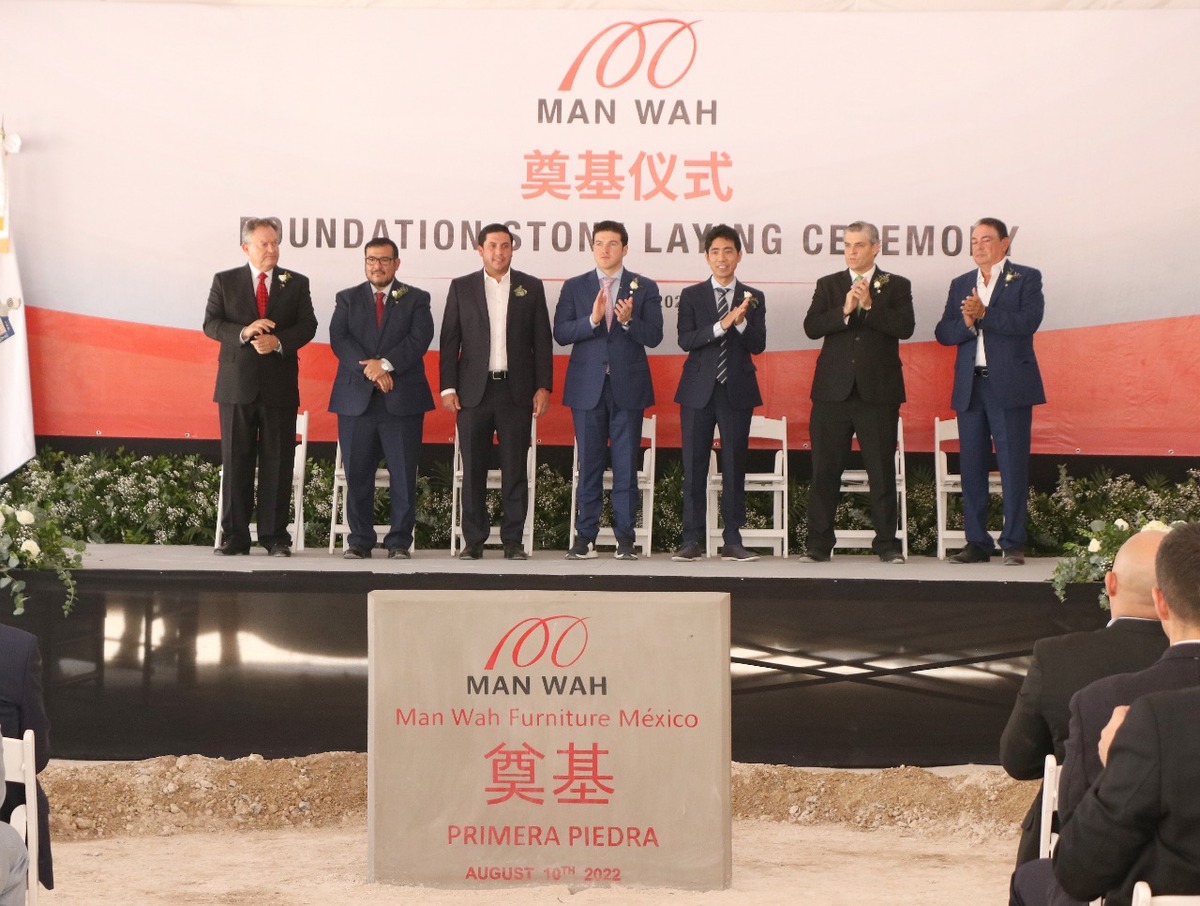 SALINAS VICTORIA, NL – Man Wah Holdings, a Hong Kong company, laid the first stone of its expansion in the state of Nuevo Leon, which is expected to generate 8,000 new jobs, thanks to an investment of US$200 million.
The plant, located in the municipality of Salinas Victoria, will have an area of 200,000 square meters (m2), where reclining sofas and their components such as motors, mechanisms and foams will be assembled.
In his speech, Bill Chan, CEO of Man Wah Mexico, thanked the support of the Government of Nuevo Leon and all levels of government for the installation of the Asian company in the state.
"The teams of the different levels of government in Mexico have provided us with an excellent business environment and support for Chinese companies; therefore, we have infinite confidence in Monterrey," he said.
Man Wah is present in more than 100 countries and has more than 11,000 employees globally. The company expects to invest US$100 million in the next 3 to 5 years.