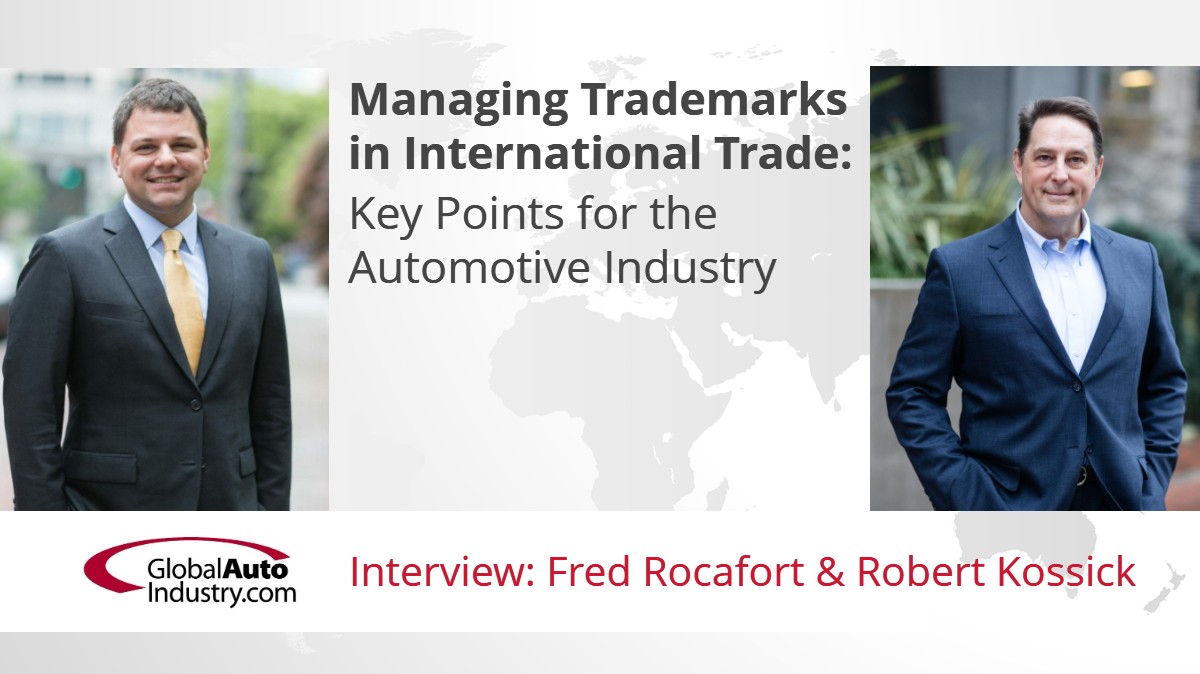 GlobalAutoIndustry.com's latest Audio Interview "Managing Trademarks in International Trade: Key Points for the Automotive Industry" features Fred Rocafort and Robert Kossick.  Fred Rocafort leads Harris Bricken's intellectual property practice, and he is dedicated to helping businesses from around the world and across industries protect their brands as they grow. Prior to joining Harris Bricken, Fred worked overseas for more than a decade, in both diplomatic and private sector roles. Robert Kossick is co-chair of Harris Bricken's international trade law group. He is a Board-Certified International Attorney, Licensed Customs Broker, and Certified Export Specialist whose practice focuses on the planning, compliance, enforcement, and security dimensions of U.S. import and export transactions.
In the 22-minute Audio Interview, Mr. Rocafort and Mr. Kossick discuss these questions:
Robert: Why is the linkage between trade and trademarks important and how does that relate to the automotive industry?
Fred: What trademark violations are enforced by CBP?
Robert: If merchandise bearing a counterfeit mark is detained and/or seized by CBP, what can be done to mitigate the enforcement action?
Fred: What can right holders do to protect themselves and their brands in the import-export environment?
Robert: What can importers do to minimize trademark-related compliance risk in their shipments?