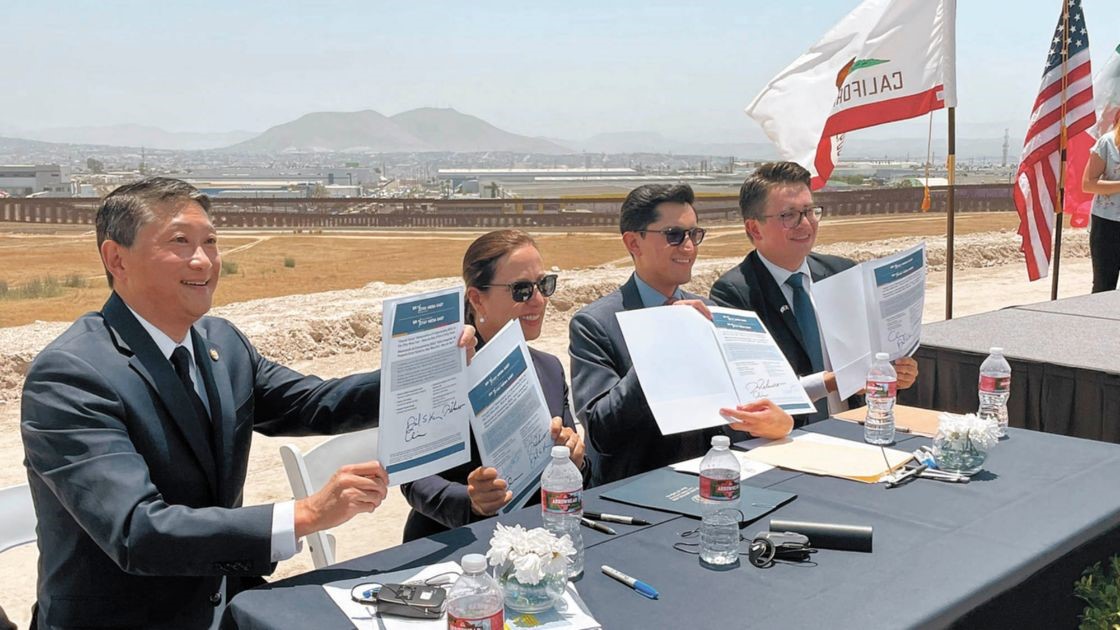 CALIFORNIA – In order to generate new cross-border infrastructure projects to expand trade capacity, authorities from Mexico and California, United States, signed a memorandum of understanding.
The Ministries of Foreign Affairs, Communications and Transportation, and the General Customs Administration, as well as the California State Transportation Agency, the California Department of Transportation (Caltrans) and the San Diego Association of Governments (SANDAG) announced that the goal is to improve coordination and collaboration on infrastructure initiatives along the U.S.-Mexico border.
"The signing of this agreement between Mexican and Californian authorities represents our desire to cooperate, since Mexico and California are more prosperous when they work together," said Roberto Velasco Álvarez, head of the Mexican Foreign Ministry's North American Unit.
On the other hand, David Kim, minister of the California State Transportation Agency, reiterated that the agreement solidifies the existing collaboration to create state-of-the-art border crossings.
"I am proud to work with the government of Mexico and our regional partners to strengthen this commitment to transform the way people and products move across the border region," he said.
Source: El Economista