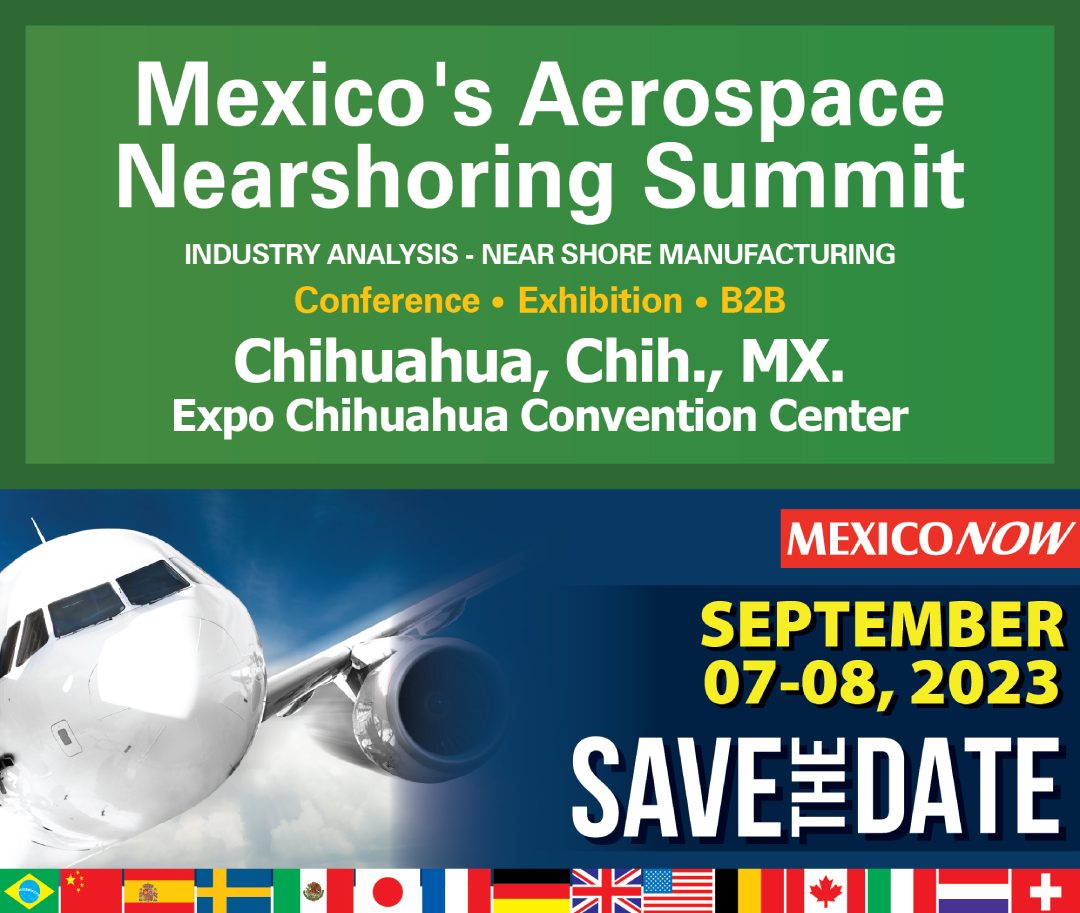 Chihuahua, Chihuahua – The city of Chihuahua will host an unprecedented event, Mexico's Aerospace Nearshoring Summit 2023, which will bring together the most important experts in the aerospace industry.
This event will include the participation of different speakers such as Carlos Robles, president of FEMIA, Luis M. Azua, general director of Bell Mexico, as well as the participation of the governor of the state of Chihuahua, María Eugenia Campos Galván.
Mexico's Aerospace Nearshoring Summit is an excellent opportunity to hear from industry experts and OEMs about opportunities to participate in Mexico's aerospace value chain.
This aerospace summit will feature B2B Aerospace Industry meetings, visits to manufacturing plants in Chihuahua, "Made in Mexico" Aerospace Products exhibition; as well as the opportunity to interact with plant managers of Mexican aerospace products.
The event will take place on September 7 and 8 of this year, which will be held at the Expo Chihuahua, Centro De Exposiciones Y Convenciones.