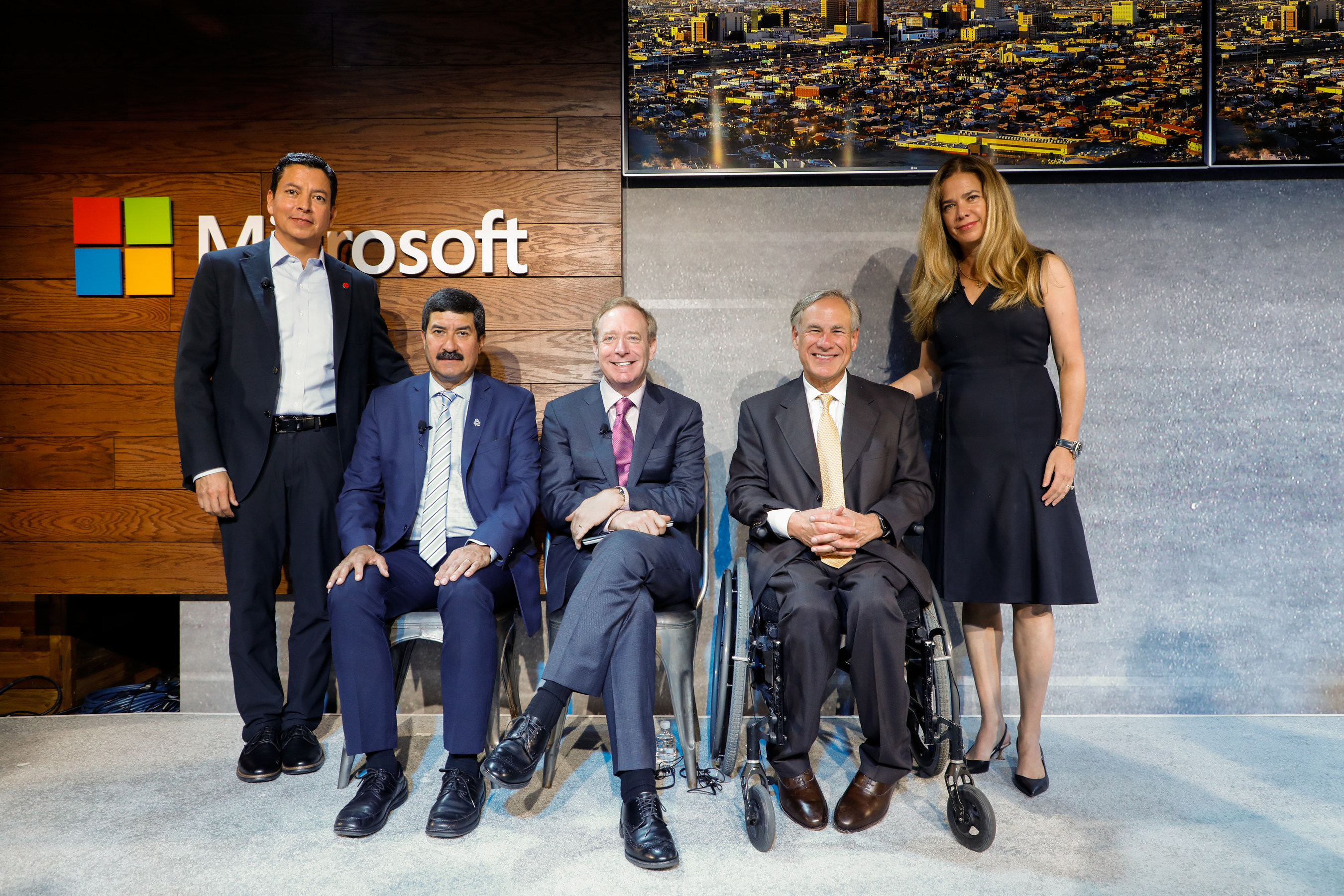 EL PASO – Microsoft President Brad Smith, joined community and government leaders to announce the expansion of Microsoft TechSpark El Paso, Texas to include Ciudad Juárez, Mexico.
Smith announced as well a US$$1.5 million Microsoft investment in The Bridge Accelerator, its new signature project in partnership with Technology-Hub (T-Hub) to drive innovation, digital skills, and economic opportunity in the El Paso-Juárez region.
Microsoft TechSpark was launched in 2017 to help spark job creation and economic opportunity in six communities in the U.S., including the diverse border city of El Paso, TX.
TechSpark is focused on promoting digital skills and employability, increasing access to broadband, and helping local organizations thrive by embracing new technologies.
El Paso is a vibrant bilingual, bicultural city that is part of a singular binational community that encompasses the larger city of Juarez on the Mexican side of the border. The cities' proximity makes international border crossing of people, goods and ideas a fundamental part of life for residents on both sides.
The two cities have shared a common history, economy, natural resources (water), and cultural values for more than 400 years, which has resulted in a strong, interdependent relationship.
Source: PRN News Wire