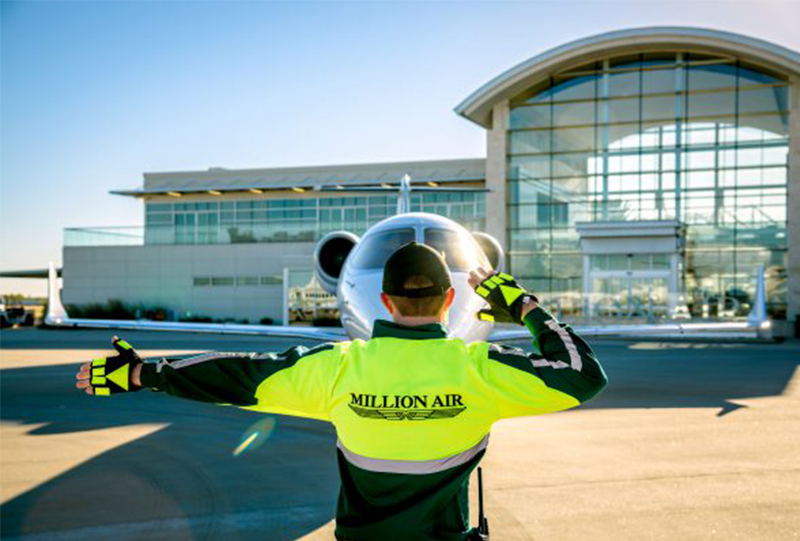 LAREDO, TX – Million Air, a Houston, Texas-based private aviation service provider, will establish a fixed-base operation (FBO) at Laredo International Airport, which is expected to open in late 2022.
Last April 19, the Laredo City Council approved a motion to authorize the Interim City Manager to execute lease agreements with 270 Development Group for a 3.6-acre site to be subleased to Laredo Aviation Partners.
The City Council reported that Laredo Aviation Partners will operate as Million Air, a company that intends to build a concrete fuel container pad with at least two fuel storage tanks with 25,000 gallons each.
This will be the chain's sixth location in Texas, along with Dallas, Houston, Austin, El Paso and San Antonio. The facility will include a two-story terminal with a passenger lounge, conference area, lounge area and a pilot's lounge.
According to Aviation International News, the facility will include a 29,000-square-foot "starter" hangar planned to accommodate commercial aircraft and the development also contemplates a 1,000-square-foot ground service equipment maintenance.
"As a leading air and ground port, I am pleased to welcome a new facility that will provide quality service to aircraft, personnel and travelers in Laredo, Texas," said Keith Selman, Interim City Manager.