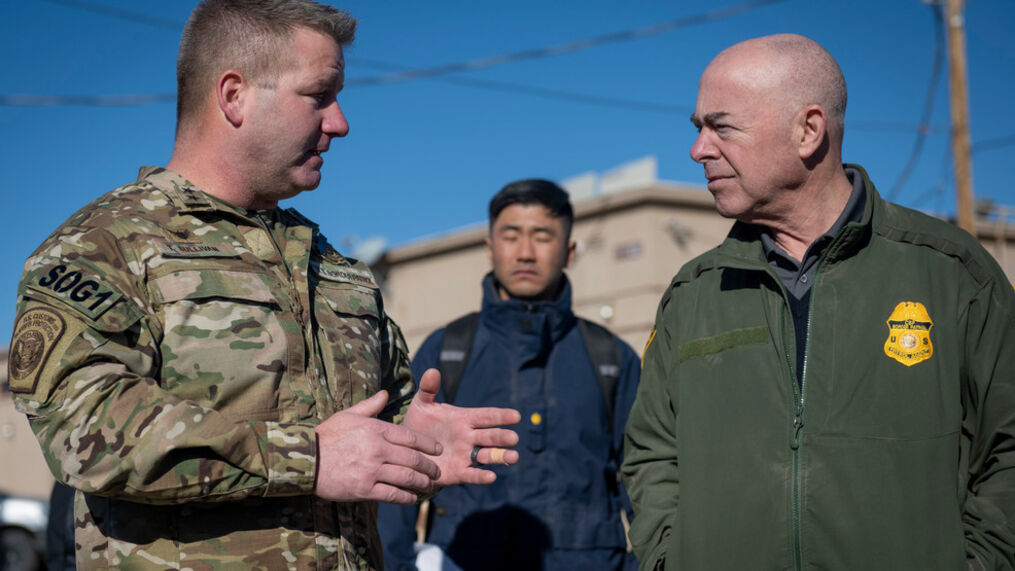 EL PASO, TX – U.S. minister of Homeland Defense (DHS) Alejandro N. Mayorkas visited the city of El Paso, Texas to meet with Border Patrol personnel and learn about the key challenges facing officers in the region.
During his trip, the minister focused on workforce issues and came to the border city at a time when unauthorized migration remains at record levels, while the region continues to confront COVID-19.
In his meeting with Border Patrol special operations members in El Paso, he addressed issues such as apprehending smugglers, search and rescue, as well as high-risk actions. In addition, he met with members of Field Operations, Aviation and Marine Corps, with whom he discussed the policies, resources needed and challenges faced by agents at the border.
The minister also visited Monument 3 in Santa Teresa, New Mexico, emphasizing that border patrol officers will be offered the best technology, vehicles and other support to carry out their work.
Mayorkas also held a private meeting with El Paso leaders and representatives, including Mayor Oscar Leeser, County Judge Ricardo Samaniego and the Fire Department Chief.
"Our gratitude and admiration for their collaboration in service to the people of their great city. Border Patrol, ERO and DHS volunteers are doing incredible work, under difficult circumstances, at the El Paso CPC. Innovation and commitment to the mission define their success," the minister wrote via his official Twitter account.
Mayorkas began his border tour on January 26 in Arizona, where he met with DHS employees and received operational briefings on frontline operations.
Source: MEXICONOW Staff