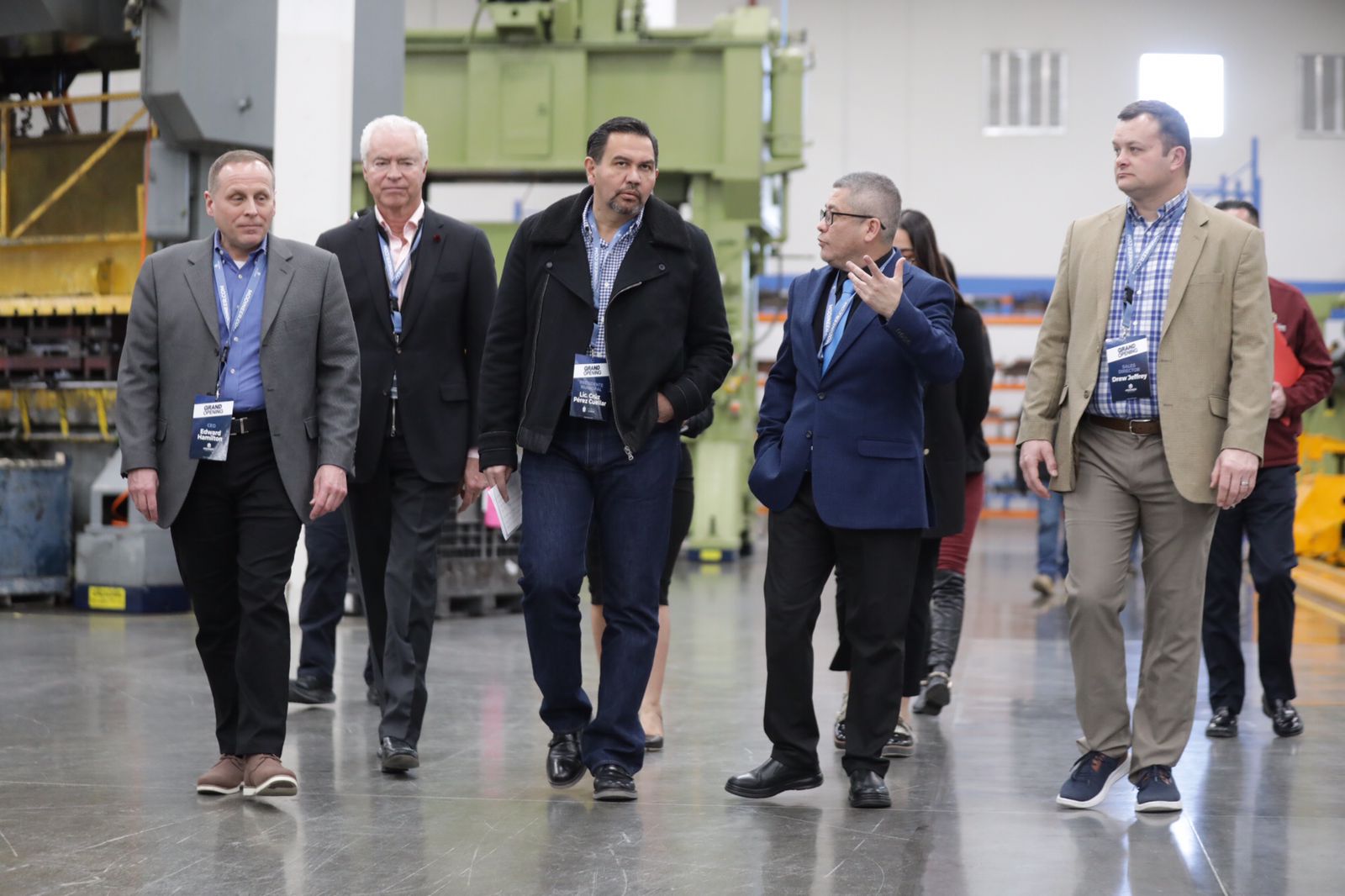 JUAREZ, CHIH – Modineer, in coordination with Tecma Group, inaugurated a new manufacturing plant in Ciudad Juarez, Mexico.
The company is dedicated to the manufacture of quality metal components, from custom parts in high or low volume stainless steel or aluminum applications. These capabilities include roll forming, metal machining, welding and more for the production of North American automotive and military parts.
With more than 15 years of experience in the industry, Modineer has been able to invest more than $30 million in its business. With the opening of this industrial building that exceeds 140 thousand square feet of operation, it will have the opportunity to employ more than 130 Juarez residents with a projection of 350 additional jobs by 2023.
The Mayor of Juarez, Cruz Perez Cuellar, participated as special guest in the inauguration of the plant, touring the facilities, accompanied by Alan Russell, co-founder of Tecma; Eduard Hamilton, CEO of Modineer and Bruno Jeffrey, sales representative of Modineer.
Perez Cuellar congratulated Alan Russell for being a promoter of the industry in Ciudad Juarez and highlighted that this is the first plant that Modineer has installed outside the United States. He commented that the border was a resilient region with the best workforce in the world.
Tecma partnered with Modineer Group, who reported that the new building had a floor area of 145,000 square feet. It will combine two existing manufacturing plants in the region with 32-foot ceilings and more than six shipping bays. The industrial building is located on Santiago Troncoso Avenue, in Lote Bravo.
Modineer Group has more than 1,000 employees in 18 manufacturing plants, one of them in Santa Teresa, New Mexico, where fabrication, welding and stamping work is performed.
The plant in Juarez, Chihuahua will be dedicated to the fabrication, welding, stamping and painting of metal components.