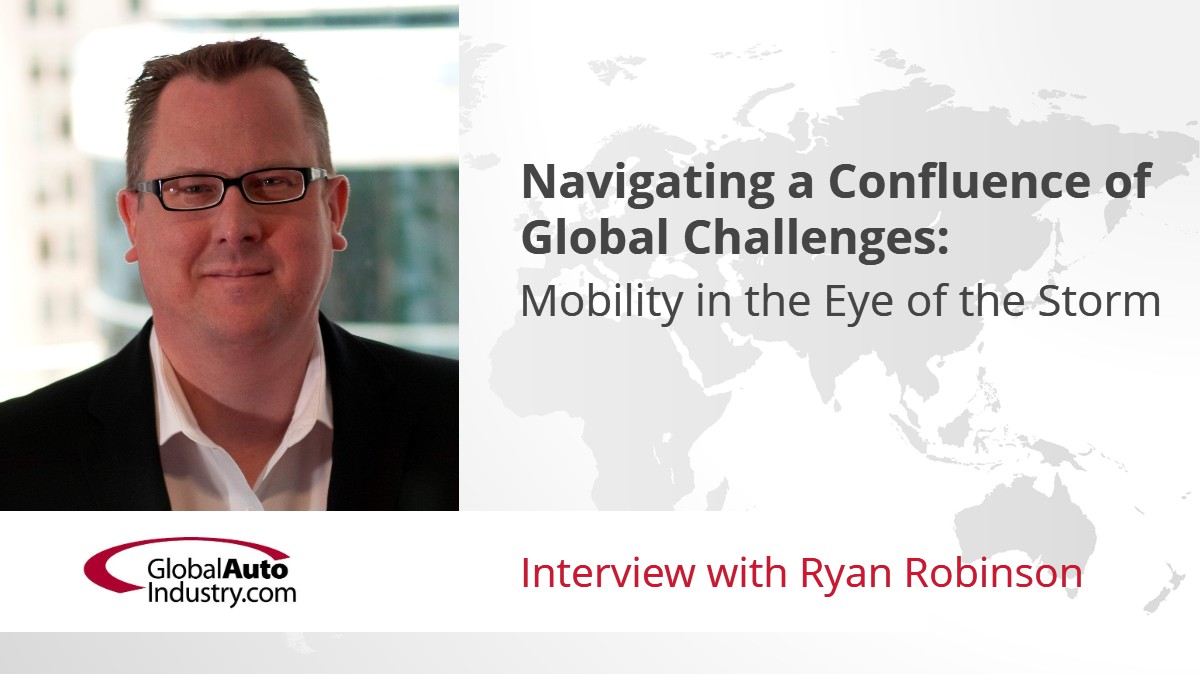 GlobalAutoIndustry.com's latest Audio Interview "Navigating a Confluence of Global Challenges: Mobility in the Eye of the Storm" features Ryan Robinson. Mr. Robinson is the research leader supporting the global Automotive sector for Deloitte's Consumer Industry Center at Deloitte LLP. His primary focus is creating engaging, actionable insights to deepen the conversation around key trends and issues occurring across the global automotive sector landscape.
In the 11-minute Audio Interview, Mr. Robinson discusses these questions:
Can you give us an overview of Deloitte's new paper, "Mobility in the eye of the storm"? What are the key takeaways?
With the extensive challenges the pandemic has wrought since March 2020, what are some of these latest issues globally that you found most interesting or surprising in the development of this report? 
How has consumer interest changed over this period of the report and can you tell us a bit more about Deloitte's new Vehicle Purchase Intent (VPI) Index? What trends are you seeing in the U.S. compared to other represented markets? 
With the current fossil fuel crisis and looming financial concerns among consumers, how is this impacting the consumer mindset in their approach to electric vehicles?
One of the overarching themes throughout this historical moment is the notion that OEMs and suppliers need to reevaluate some of their existing structures and adapt to new terrain. What are you hearing in the industry that OEMs and suppliers are doing to adapt?