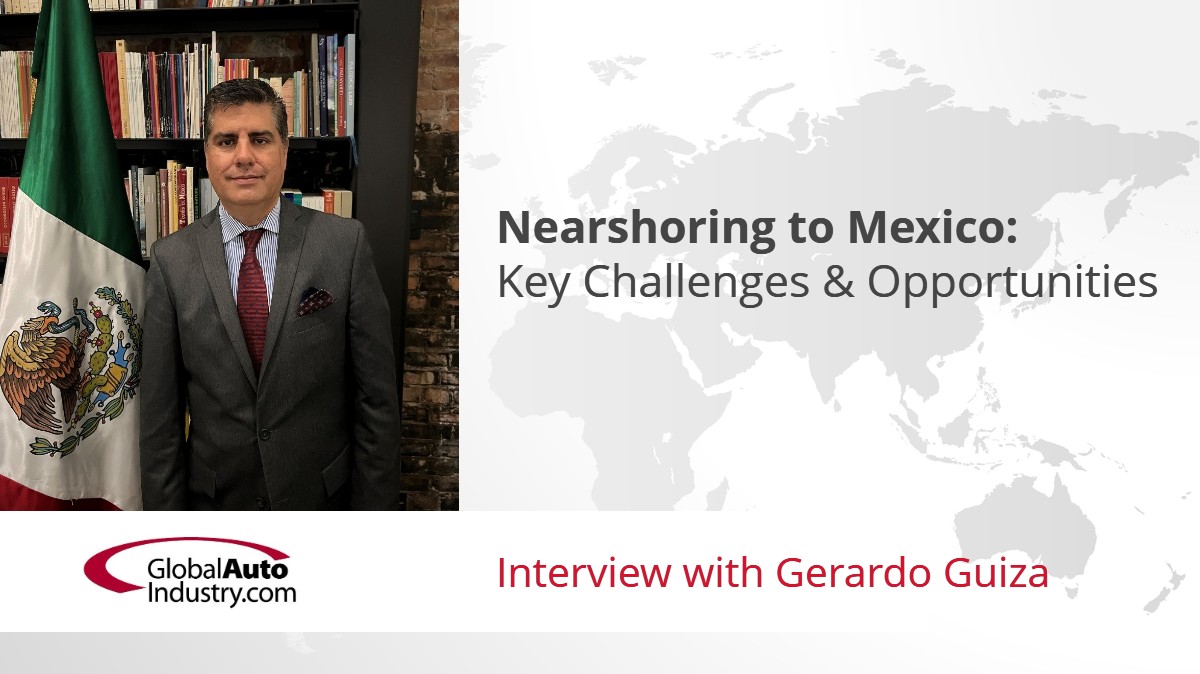 GlobalAutoIndustry.com's latest Audio Interview "Nearshoring to Mexico: Key Challenges and Opportunities" features Gerardo Guiza. Mr. Guiza is Deputy Consul at the Consulate of Mexico in Seattle, where he is also in charge of trade promotion and investment. He has been a member of the Mexican Foreign Service since 1998. Previously, he served as Mexico's commercial counselor for economic and trade affairs at the Embassy of Mexico in Spain, and served as Director General for Foreign Missions Mexico's Ministry of Foreign Affairs. He has also served as an Alternate Representative to the Preparatory Commission of the Comprehensive Nuclear-Test-Ban Treaty Organization (CTBTO), the International Atomic Energy Organization (AIEA) and the United Nations Industrial Development Organization (UNIDO) in Vienna, Austria.
In the 16-minute Audio Interview, Ms. Guiza discusses these questions:
In a nutshell, what is nearshoring, how different is it from reshoring, and why has it become so fashionable in the last 3 years?
What are the benefits of nearshoring for foreign companies that are not yet established in Mexico, and for those that are already in Mexico?
In the context of the world automotive industry, how can companies take advantage of the nearshoring opportunities between the US and Mexico? In what other industries in Mexico presents particular advantages?