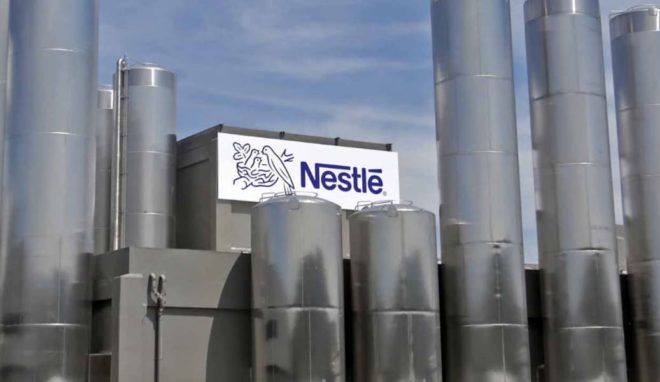 GLENDALE, AZ – Nestlé USA announced a US$675 million investment to build a new 630,000-square-foot beverage manufacturing facility in Glendale, Arizona, expected to begin operations in 2024, creating more than 350 jobs.
The plant, to be located on a 143.6-acre site in Glendale, will produce high-quality creamers for Nestlé's category-leading portfolio of products, including Coffee mate, Coffee mate natural bliss and Starbucks brands, with the ability to expand into other beverages in the future.
"Nestlé choosing Arizona is great news. Manufacturing in our state is growing and Nestlé's decision adds to this momentum, as well as bringing diversification to this fast-growing sector of our economy," said Governor Doug Ducey.
Once operational, the facility will join Nestlé USA's network of 14 existing food and beverage factories across the United States. This new property being the company's most technologically advanced plant and distribution center, utilizing innovative digital tools and offering flexibility to meet changing consumer demand.
"Beverages play an increasingly important role in consumers' lives, a trend that has accelerated with the pandemic and is expected to continue to grow. This investment illustrates our continued commitment to leadership and growth in the categories in which we participate, providing consumers with a variety of innovative, high-quality products to meet their needs," said Daniel Jhung, President of Nestlé USA Beverages.
According to the Arizona Commerce Authority, Arizona provides an ideal environment for Nestlé's operations, offering close proximity to customers and consumers in the western United States, reducing transportation time and emissions.
Over the past two years, Nestlé in the United States has invested nearly $3 billion to improve its manufacturing footprint and internal capabilities, from new factories and expansions to operational changes that help meet its sustainability goals.
The facility includes a water recycling process to reduce water use, zero waste to landfill and fully recyclable product packaging made from reused, food-grade plastic. In addition, in support of achieving zero environmental impact in its operations by 2030, the mill will seek to achieve 100% renewable energy by 2025.
Source: MEXICONOW Staff