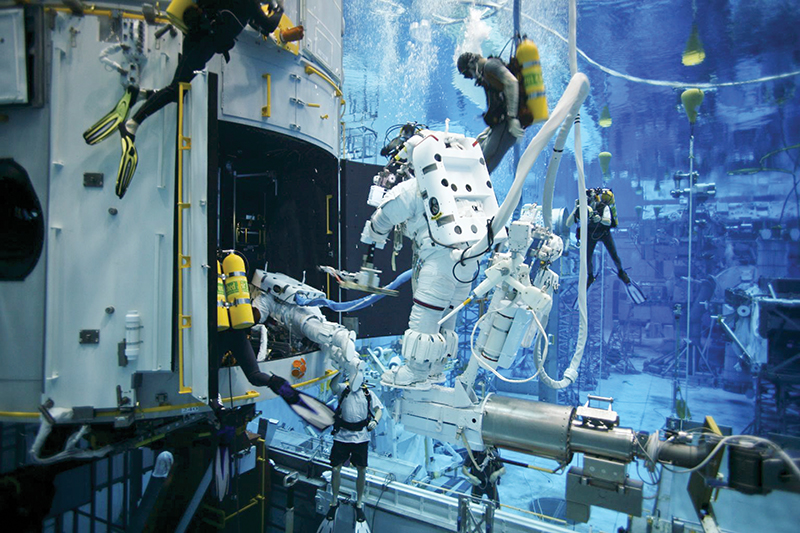 NEW MEXICO – Virgin Galactic secured land for the construction of a new astronaut campus and training facility in the state of New Mexico, in close proximity to the company's commercial operations headquarters.
The aerospace and space travel company announced that it has secured land to move forward with construction of a new astronaut campus and training facility. The land, located in Sierra County, will house a first-of-its-kind space for the exclusive use of future Virgin Galactic astronauts and up to three pre-flight guests from Spaceport America.
The master plan for the campus will include training facilities, purpose-built accommodations and tailored experiences, as well as an observatory, wellness center, recreational activities and unique dining options.
The company reported that the new center will be located near Spaceport America and will sit atop a mesa overlooking the breathtaking New Mexico landscape. It is also envisioned to feature a focus on sustainability and minimal impact on the surrounding environment, so the design will be purpose-driven to embrace water conservation and reuse, green materials and low-carbon mobility.
"At Virgin Galactic, the road to space begins in New Mexico, and we are proud to showcase the state as the launch point for our unique and unparalleled experience," said Blair Rich, Virgin Galactic President and Chief Commercial and Consumer Operations Officer.
Rich noted that from the point of sale, future astronauts will begin a high-touch, distinctive Virgin journey. "Customers who purchase a ticket today will stay and train here, along with their guests, for five nights. While our Future Astronauts complete their spaceflight training, their guests will experience a tailored itinerary of discovery and educational experiences," it said.
The company said it plans to complete construction in parallel with the expansion and capacity of its fleet in New Mexico. Since 2011, Virgin Galactic has totaled more than $180 million in spending in New Mexico, with more than $50 million in supplies purchased from more than 200 different local suppliers.
The company currently employs more than 200 New Mexico-based workers and expects many professional and service roles to be created to support the high-touch training and hospitality operations planned at the site.
"I am delighted to welcome the next chapter of Virgin Galactic's continued investment in New Mexico," said Governor Michelle Lujan Grisham. "The new astronaut campus in Sierra County will spur increased economic activity for New Mexico, creating more local jobs and attracting new visitors and spending to the area. New Mexico is proud to be home to the future of aerospace innovation and space tourism."