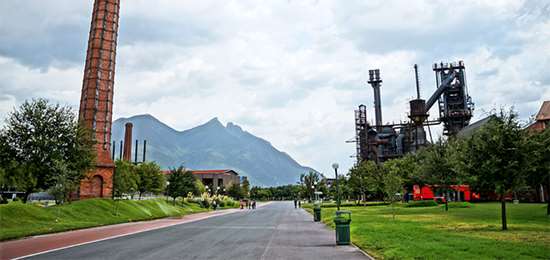 NUEVO LEON – Six high technology companies from U.S., Europe, Canada and China arrived in Nuevo Leon with an investment of US$80 million, sated Secretaría de Economía y del Trabajo.
Roberto Russildi Montellano, minister of Economy and Work in Nuevo Leon, stressed that the Nuevo Leon's economy activity during 2018 grew up by 4.2%.
The firms that will arrive are Denso, from Japan, which generated around 500 jobs; Bergstrom, from the United States, with an investment of US$1 million and 50 jobs created; Skyish, from China, with 50 jobs, and Schneider Electric, from France, with US$38 million investment and 1,100 jobs.
"Nuevo Leon is the 3rd exporting state in the country where the automotive, power generation equipment and household appliances sectors contribute 62% of the state's exports", he stressed.
Russildi Montellano added that the entity turns to be very attractive in terms of foreign investment and recalled how 212 projects, are interested in investing in Nuevo Leon.
Source: Milenio