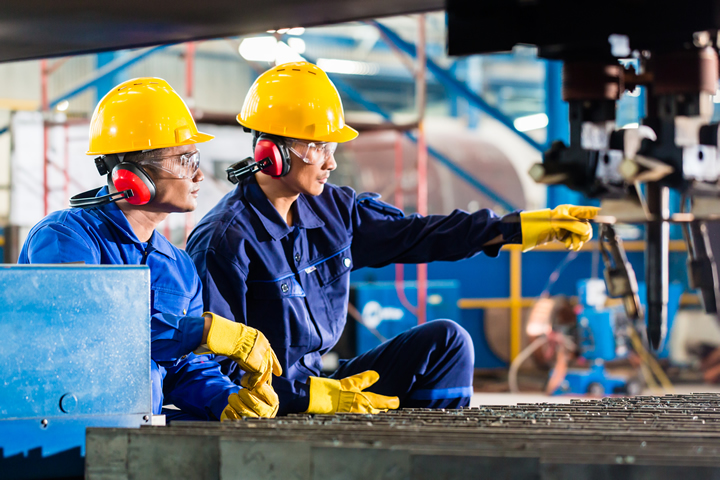 YUMA, AZ – Arizona Governor Katie Hobbs announced two new workforce partnerships to provide advanced training in rural areas of the state.
The new training programs, known as Future48 Workforce Accelerators, will launch in Kingman and Yuma, the first of up to six new projects to be overseen by the Arizona Commerce Authority in coordination with higher education and industry partners.
Between 2017 and 2021, manufacturing employment in Arizona increased 12%, the third-fastest in the country (Lightcast). The state's rapidly expanding manufacturing sectors include semiconductor, bioscience, battery and automotive, aerospace and defense, renewable energy and more, with demand for skilled workers also growing.
"Arizona has become an epicenter for emerging technologies, which brings high-paying jobs in lasting industries, but we also need to make sure our economic boom benefits Arizonans across our state," said Gov. Katie Hobbs.
The Yuma Future48 workforce accelerator, launched in partnership with Arizona Western College, will provide workforce training in electrical technology, advanced manufacturing, broadband fiber optics and solar installation in support of the region's aerospace and defense industries.
The partnership will include a 5,600-square-foot expansion of the Wellton Manufacturing Training Center on the Arizona Western College campus. Industry partners include TRAX International, U.S. Army Yuma Proving Ground, General Motor Proving Ground, Gowan Company, Allo Fiber, D&H Electric, Sunray Electric, Yuma Electric and others. The project is scheduled for completion in 2024.
Established in partnership with Mohave Community College, the Kingman accelerator will support the region's growing manufacturing, transportation and mining industries. The accelerator will feature a 30,000+ square foot facility at the Kingman Airport and Industrial Park, with industry partners including NUCOR Steel, Kingman And Mohave Manufacturing Association (KAMMA), Progressive Pipe, Arizona Sommers Cooling and Heating and others. The project is expected to be completed in early 2025.
The Future48 Workforce Accelerators are part of a $30 million investment approved by the State of Arizona in 2022 to build up to six advanced manufacturing training facilities across the state in partnership with local community colleges. The program is modeled after the successful facility in Pinal County. A collaboration between ACA, Central Arizona College, Pinal County, the city of Casa Grande, and Lucid, Drive48 features multiple assembly robots and individual training rooms to prepare workers for jobs in automotive manufacturing. Since 2021, more than 2,000 students have graduated.
With a rapidly growing population and excellent institutions of higher education, Arizona is consistently recognized as a leading state in workforce development. According to Lightcast, Maricopa County ranks first in talent attraction and retention, while the state records the fourth highest growth in educational attainment and the fifth highest growth in skilled jobs.