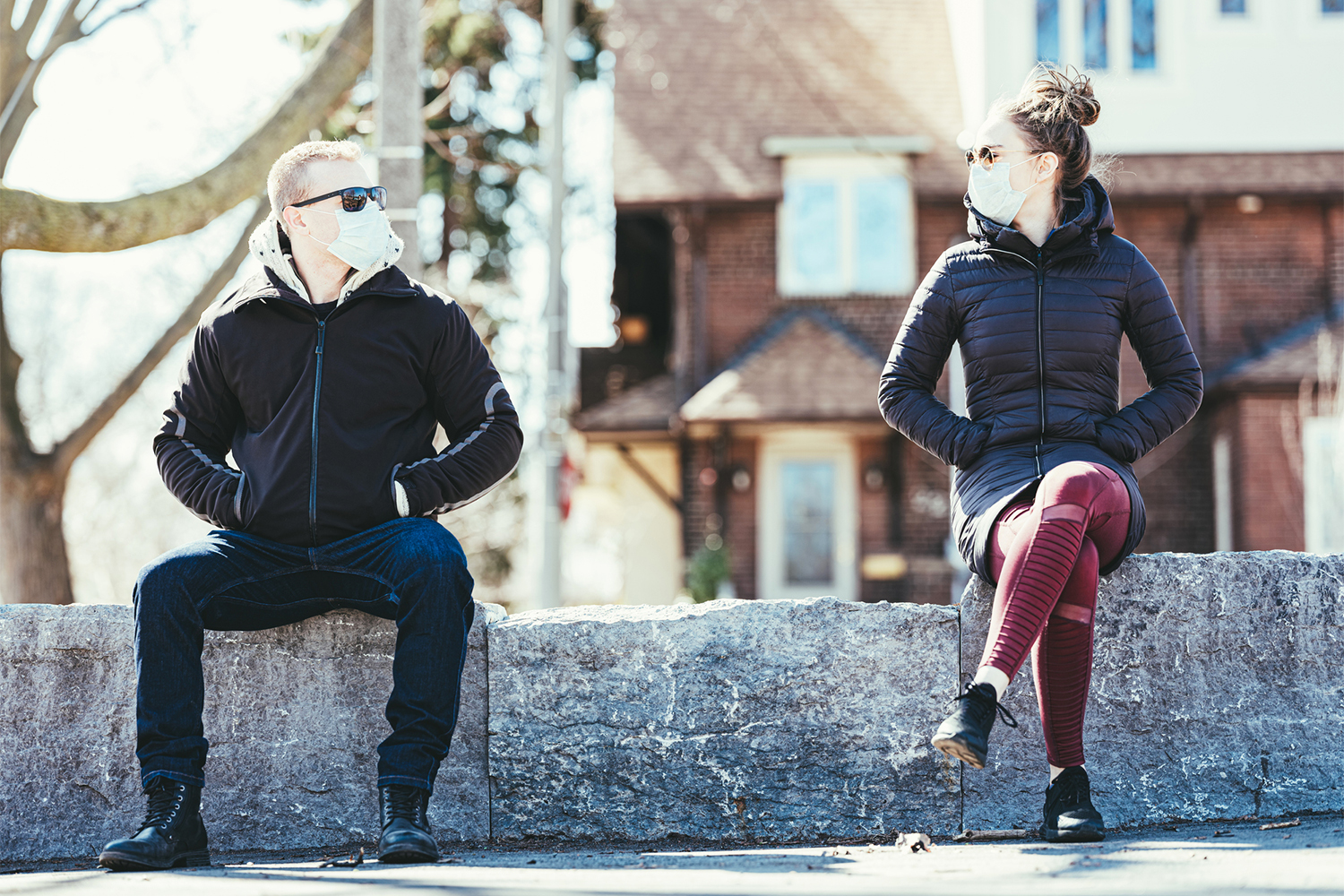 NEW MEXICO – The State of New Mexico lifts all restrictions for Covid-19 as of July because it has managed to vaccinate 62.1% of its population, however, it is also calling for all residents to come to apply the biological, in addition to continue with social distancing measures to avoid contagion.
Although there is a positive environment regarding the level of immunization, the Government of New Mexico calls on those who have not received the vaccine to do so as soon as possible, especially taking into account the risks presented by the Delta variant, which it is more contagious than the Coronavirus.
Businesses and local governments have the ability to continue with preventive measures and even require additional precautions for their employees, customers or residents.
Through its website, the Government of New Mexico reported that "they are still advised to enact social distancing and masking measures that are appropriate to guarantee the health and safety of clients and staff, in accordance with the guidelines of the Centers for Disease Control and Prevention".
Michelle Lujan Grisham, governor of New Mexico, stated that 60% of eligible residents have completed their dose of Covid-19 vaccination, thus the state "will enjoy the removal of its remaining restrictions on pandemic occupancy in commercial activities and daily "; this also includes the color-coded county-by-county system.
So far, 62% percent of the population has completed their vaccination schedule, according to data from the Department of Health, which means that just over 70% percent of eligible citizens have received at least one dose.
As of this month, restrictions related to the pandemic in all forms of commercial activity are suspended, which means that companies and businesses can operate at 100 percent of their capacities, either indoors or outdoors.
People who already have their vaccines will not be required to wear masks, but they are still necessary for those who have not been immunized.
With regard to medical care centers, it was announced that these places will continue to require the use of face masks, detection of Covid-19 symptoms, as well as limiting the number of people during visiting hours. In addition, hospitalized patients will be continuously tested, so that the facilities and health care personnel ensure that these areas are safe for their visitors and workers.
Governor Michelle Lujan Grisham said she was proud of the people of New Mexico as "we stepped forward. We take care of each other. We sacrifice and save lives. And now we are all ready for a safe and fun summer. "
Leticia Hernández, who in recent months was diagnosed with Covid-19, said that it is very positive that the restrictions are lifted, as it is necessary for people to return to their jobs.
However, there are citizens who have not been vaccinated and do not want to do it, "they say they do not believe in the vaccine or in the disease, they are people with whom I live daily because we work together and although they knew about my disease, they consider that this evil is not real ", he added.
She said that she has approached them to talk about her experience with the disease and how sick she and her husband were, however, she cannot create empathy, "they say: we are going to die of something anyway, so why get vaccinated ".
In other cases they assure him that the disease does not exist, said the woman interviewed, who works in a supermarket.
She commented that many of his colleagues have not applied the biological drug despite the fact that his company gives a voucher of more than US $ 70 to those who present the documents for having received the immunization.
"I respect their opinion, but I will continue with mine, so I will not stop using my mask and taking care of myself, since I had a very bad time during the illness and after it," he added.
The New Mexico Government will continue to promote and administer COVID-19 vaccines throughout the state.
All New Mexicans over the age of 12 are eligible to receive the COVID-19 vaccine, so it is recommended to schedule your appointment by calling 1-855-600-3453.