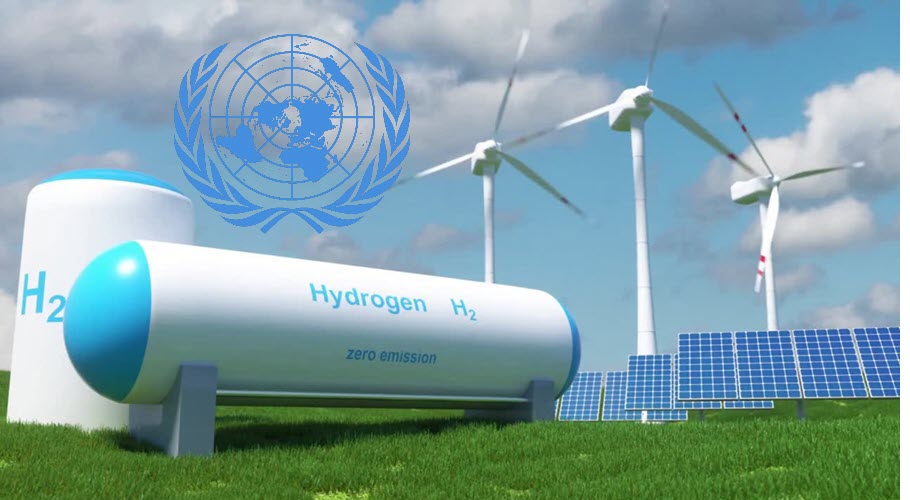 NEW MEXICO – The state of New Mexico has signed a Memorandum of Understanding (MOU) with Los Alamos and Sandia national laboratories to build a zero-carbon hydrogen economy not only in New Mexico, but throughout the United States.
The agreement was signed by the Departments of Economic Development; Energy, Minerals and Natural Resources; and Environment, with the intention of leveraging their respective areas of expertise to deliver a timely, material and efficient transformation of energy systems and achieve zero emissions by 2050.
In addition, the agreement aims to reduce greenhouse gas emissions in New Mexico at least 45% below 2005 levels by 2030, according to Governor Michelle Lujan Grisham's Executive Order 2019-003.
According to the Economic Development Department (EDD), climate experts agree that the energy challenges facing the world cannot be solved by a single approach, which is why New Mexico is developing a portfolio of clean energy solutions including solar, wind, geothermal, storage and zero-carbon hydrogen.
The MOU will allow these organizations to partner on the science, technologies and policy impacts of zero carbon hydrogen as it relates to climate, economics, energy, environment, equity, research, water and workforce.
"The agreements between the state and New Mexico's federal research laboratories demonstrate once again that these partnerships give us a competitive advantage over other states in developing new technologies and low-carbon energy solutions," said EDD head Alicia J. Keyes.
The memorandum of understanding identifies areas of cooperation such as zero-carbon hydrogen generation from methane and biomass, concentrating solar power, freshwater and saltwater.
In addition, it contemplates large-scale hydrogen storage, distribution and production of carbon-neutral alternatives to petroleum products. On the other hand, it will allow for direct capture of CO2 in the air; appropriate end-use applications; safety, codes and standards; monitoring and life-cycle analysis of emissions.
With the memorandum, each party will identify lead coordinators to facilitate the overall planning and implementation of the partnership, including quarterly meetings, formation of technical working groups, technology transfer within the public and private sectors.
Source: MEXICO-NOW Staff