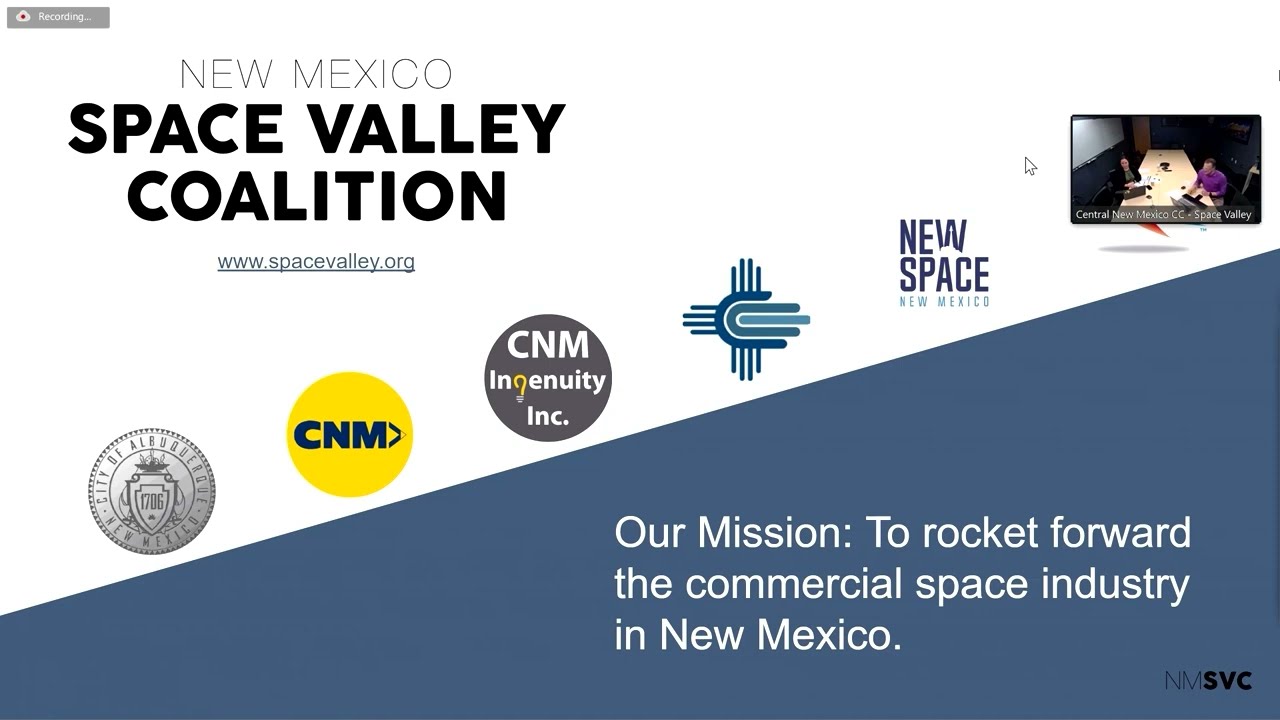 NEW MEXICO – The U.S. National Science Foundation (NSF) announced that the New Mexico Space Valley Coalition is a finalist in its first regional Innovation Engines competition.
The New Mexico Economic Development Department (EDD) reported that the NSF Engines program is expected to be transformative for the nation and ensure that the United States remains globally competitive in key technology areas for decades to come. Each NSF engine could receive up to $160 million over 10 years.
Space Valley is one of 16 finalists selected from 188 applications. Its proposal, titled "Space for Earth, Space for All, Space Valley's Role in Securing America's Economic and Political Future," aims to leverage existing space assets in New Mexico and Colorado to build a world-leading regional space innovation hub. In addition to being an increasingly important geopolitical issue, space, as an industry, is expected to exceed $3 trillion by 2040 by some estimates. The New Mexico Trade Alliance is leading the NSF proposal on behalf of the Coalition.
"Since Robert Goddard's first rocket tests nearly a century ago, New Mexico has been a leader in space innovation. Our numerous government, private and academic space assets make us a logical choice for the U.S. to invest in its next phase of major space technology innovation," said New Mexico Business Alliance President and Principal Investigator for the proposal, Randy Trask.
During the final round, NSF representatives will visit each finalist's region. According to NSF, engine partners will be a key component of the selection process at this stage, and it is urging regional constituents to support their local team.
In addition, EDD indicated that the winners are expected to be announced by the end of the year. The Regional Innovation Engines Program further emphasized the importance of strategies that organize and accelerate the translation of use-based research to commercial applications.
"This NSF opportunity will strengthen the reach and mission of our academic institutions by creating exciting career paths, partnering with local companies, providing unprecedented opportunities for students, and advancing aerospace innovation research where only the stars are the limit," added Christos Christodoulou, co-principal investigator of the proposal and director of COSMIAC, the University of New Mexico's Space Research Institute.
"Aerospace is a fast-growing industry in New Mexico with incredible potential to drive global innovation while creating quality careers in communities across the state," said Economic Development Department Deputy Secretary Jon Clark.
Last year, the Space Valley Coalition was announced as a finalist in the Economic Development Administration's Build Back Better Challenge and received a $500,000 Phase One grant to continue Coalition building and strategic planning.
The Space Valley Coalition is comprised of management, industry and academia from across the Rio Grande Valley, a region critical to the nation's space strategy and research, development and testing infrastructure.