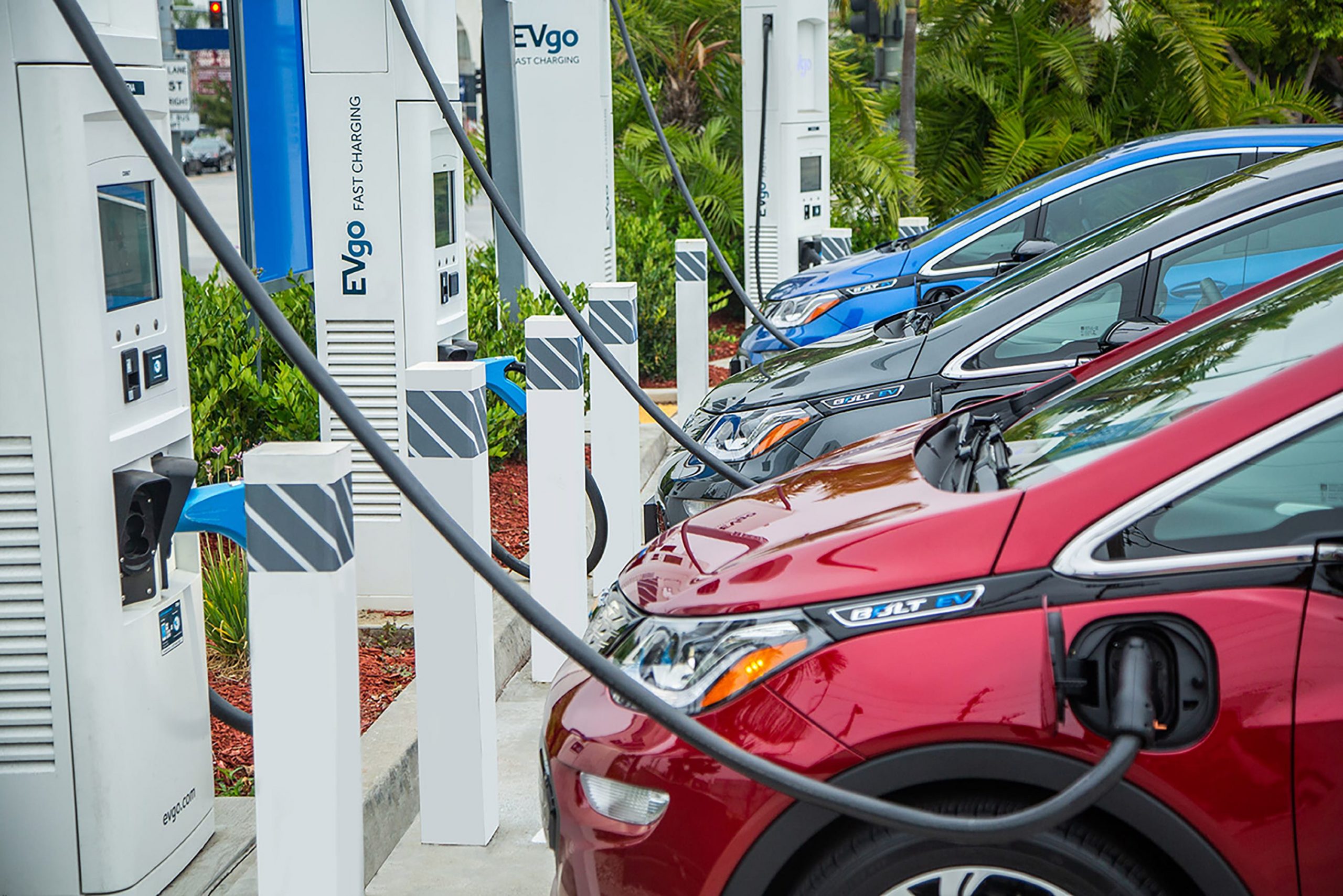 NEW MEXICO – New Mexico will receive US$38 million over five years from the U.S. Department of Transportation (DOT) to strategically deploy electric vehicle (EV) charging infrastructure and establish an interconnected network to expand access and reliability.
This action would also impact the Las Cruces region and areas near the Mexican border. DOT's Federal Highway Administration has allocated US$615 million nationwide to the National Electric Vehicle Infrastructure (NEVI) Formula Program to build the national network of alternative fuel corridors.
According to information from the New Mexico government, transportation produces the second largest share of greenhouse gas emissions in the state and the expansion of electric vehicle charging stations will ensure the reliability needed to expand the use of these units in the entity.
Federal funding will be deployed to build designated alternative fuel corridors as well as electric vehicle charging infrastructure on public roads, public access parking facilities, or other publicly accessible locations. New Mexico expects to receive nearly US$6 million in the first year of funding.
"Electric vehicles are a key part of reducing emissions in the transportation sector – the funding allocated today will help ensure that New Mexicans can charge at convenient locations," said Governor Lujan Grisham.
For his part, New Mexico Department of Transportation Secretary Mike Sandoval indicated that one of the agency's top priorities is to invest in greener, alternative methods of mobility, and electric charging stations are central to that initiative.
"The ability to fund these charging stations provides security for electric vehicle drivers, so they can easily travel across New Mexico with the comfort of knowing they can recharge and arrive at their destination safely," Sandoval said.
"The money allocated today positions New Mexico to continue to expand the deployment of electric vehicles throughout the state," said New Mexico Department of Energy, Minerals and Natural Resources Secretary Sarah Cottrell Propst.
Over the past two years, New Mexico has designated multiple alternative fuel corridors along I-25, I-10, US-70 and US-285, making us well poised to take advantage of this funding. These corridor designations identify short- and long-term needs and locations for electric vehicle charging at strategic locations along major national highways.
According to the New Mexico Government, an Electric Vehicle Infrastructure Deployment Plan is currently being developed and is expected to be released in April 2022. The plan is due by August 1, 2022, and funding will be available no later than September 30, 2022.
Source: MEXICONOW Staff