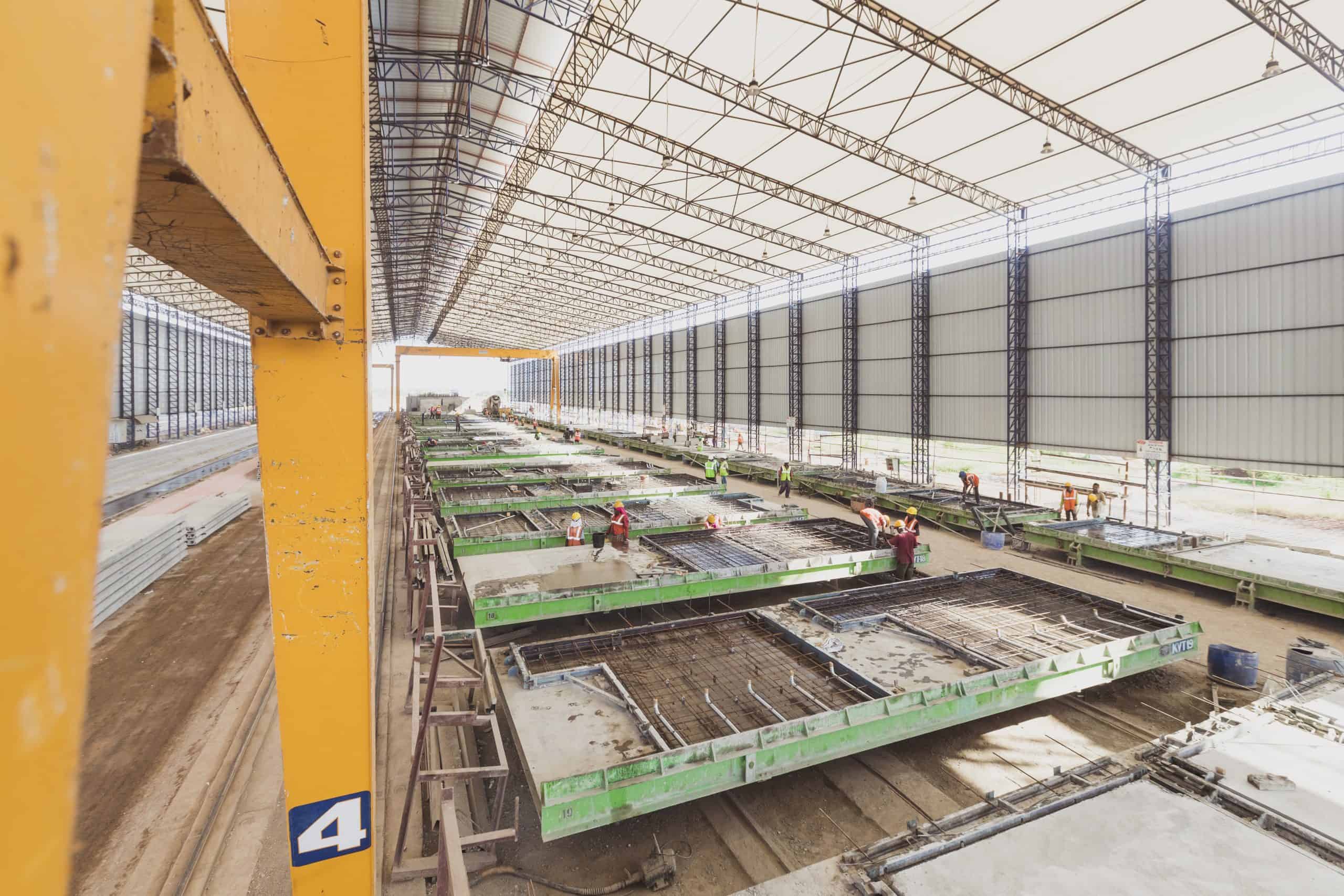 NUEVO LEON – The Government of Nuevo Leon announced an investment of US$175 million to install, in the municipality of Marín, a precast plant to produce straight beams and other construction elements for the Metro Lines 4, 5 and 6 project.
The consortium is integrated by the companies Mota-Engil Mexico and CRRC Nanjing / Pushen, who will develop an operations center that will detonate economically the zone and will provide the resources to give a great advance in the construction of the mobility project for Nuevo Leon.
The plant responds to the need to have the material required for the new Metro lines in a timely manner.
The plant will have an extension of 100,000 square meters and will have an industrial building of 17,410 square meters; precast storage of 39,800 square meters; internal roads of 42,278 square meters; parking lot and offices of 2,200 square meters; warehouse and laboratory of 300 square meters; as well as supervision offices of 50 square meters.
Samuel García, Governor of Nuevo Leon, made the announcement in the company of José Santamaría Gutiérrez, Municipal President of Marín; Iván Rivas Rodríguez, Secretary of Economy and Hernán Manuel Villarreal Rodríguez, Secretary of Mobility and Urban Planning, as well as Onésimo Flores Dewey, Director of Inter-institutional Relations of Mota-Engil Mexico; Abraham Vargas Molina, General Director of the Sistema de Transporte Colectivo Metrorrey and Baltazar Martínez Ríos, General Director of the Sistema de Caminos de Nuevo Leon.
The Mota-Engil Group, founded in 1946, is today a multinational company with operations focused on the construction and management of infrastructure in the engineering and construction, environment and services, transportation concessions and energy segments.
Mota-Engil is a leader in Portugal with a consolidated position in the ranking of the 30 largest European construction companies. The group operates in 24 countries, in three different geographical areas, particularly Europe, Africa and Latin America, where it assumes a position in accordance with the values and cultural identity of each market.
With more than 38,500 employees and a turnover of 3.8 billion euros in 2022, Mota-Engil develops its activities aligned with best practices and committed to an ethical, socially and environmentally responsible management model, supported by a unique and integrated strategic vision for the future: to position itself as a more international, innovative, sustainable and competitive group on a global scale.
For its part, CRRC Corporation Limited is a leading supplier of rail transportation equipment with global scale, full range and world-class technology.
Its core businesses include a full range of rail transportation products, wind power equipment, electric vehicles, wastewater and industrial gas and water treatment plants, photovoltaic products, industrial digitalization, electric marine engineering, mining vehicles and intelligent airway vehicles.