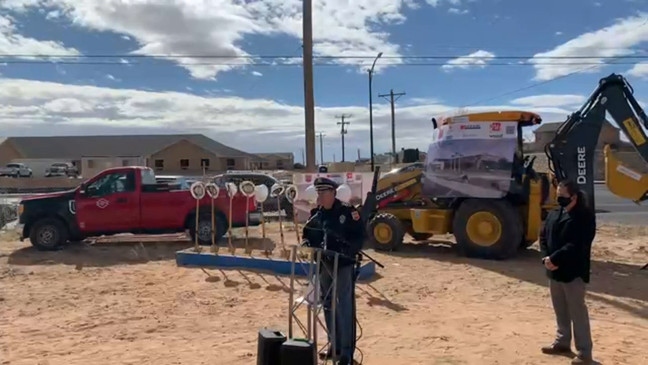 EL PASO – With a US$39 million investment, El Paso will begin construction of a new Police Regional Command Center in the eastern area of the city.
The City Council reported that this is the second project under the US$413 million 2019 Public Safety Bond approved by voters. The resource will fund new police and fire facilities, as well as major renovations to existing buildings.
The official groundbreaking ceremony for the building was held on February 2, and the property, located at Pebble Hills Boulevard and Tim Foster Street, is expected to be completed in 2024.
This new state-of-the-art Regional Command Center will be located in East El Paso on a nine-acre site, and will help improve police response times in this growing area. The investment includes the construction of a 41,200 square foot facility that will include a variety of services.
The building will have space for administrative offices; secured parking for police personnel and vehicles; holding cells; interrogation rooms; security doors; a fitness area for police officers; a community room; a public lobby; and a public parking lot.
According to city officials, this project is part of the commitment to keep El Paso as one of the safest cities in the country, strengthening community participation in security and increasing the operational efficiency of law enforcement.
The command center property will also be the future home of Fire Station No. 38, which was part of the voter-approved debt election. Last month, groundbreaking was held for Fire Station No. 36, which is being built on The Hospitals of Providence Trans Mountain campus at 1960 N. Resler Drive on the west side.
Source: MEXICONOW Staff