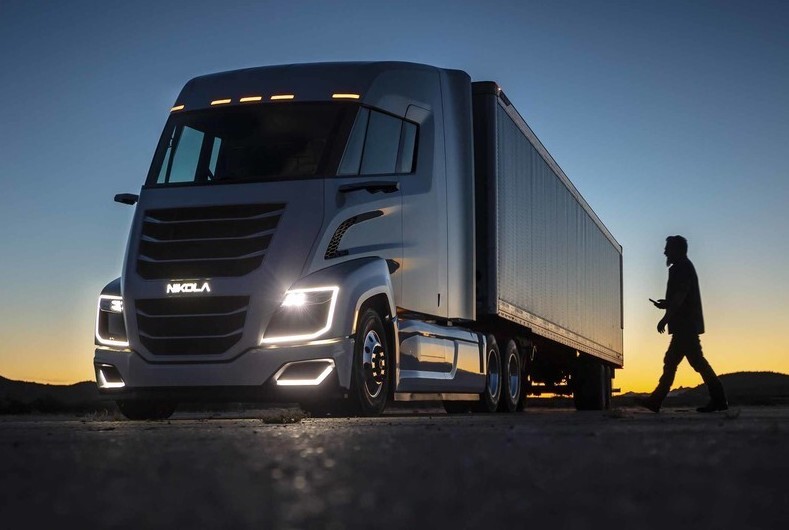 ARIZONA – Nikola Corporation, a global leader in zero-emission transportation solutions, marked the start of its commercial series production of the Nikola Tre BEV (battery electric vehicle) truck with a special ceremony in Coolidge, Arizona.
The event featured remarks from Nikola executives and Arizona Governor Doug Ducey, and was attended by fleet customers, government officials and Phoenix business leaders.
The Arizona government celebrated the start of production and initial shipments to customers of Nikola Corporation's zero-emission vehicles, a bold vision first launched more than four years ago.
"When I first met with Nikola, I was blown away by their technology and innovative spirit. I hadn't seen anything like it. They have become a driving force in Arizona's rapidly expanding electric vehicle industry. Watching this innovative company grow and take root in Arizona has been truly incredible, and I know it's just getting started," said Governor Ducey at Nikola's manufacturing facility in Coolidge.
Phoenix-based Nikola hosted a tour of its new one-million-square-foot facility with Governor Ducey, elected officials and suppliers. During the tour, the governor experienced firsthand the state-of-the-art Nikola Tre BEV truck by riding in the semi-trailer.
The zero-emission truck company launched production of its Nikola Tre BEV truck last month, less than two years after breaking ground on the high-tech facility in July 2020.
Now at full capacity, Phase 1 of the facility has a production capacity of 2,500 trucks by 2022. With expansion plans already underway, Phase 2 of the manufacturing plant will increase production capacity to 20,000 units per year on two shifts.
The company selected Arizona for its $1 billion electric semi-trailer plant in 2018, citing the state's modern infrastructure.
Source: MEXICONOW Staff