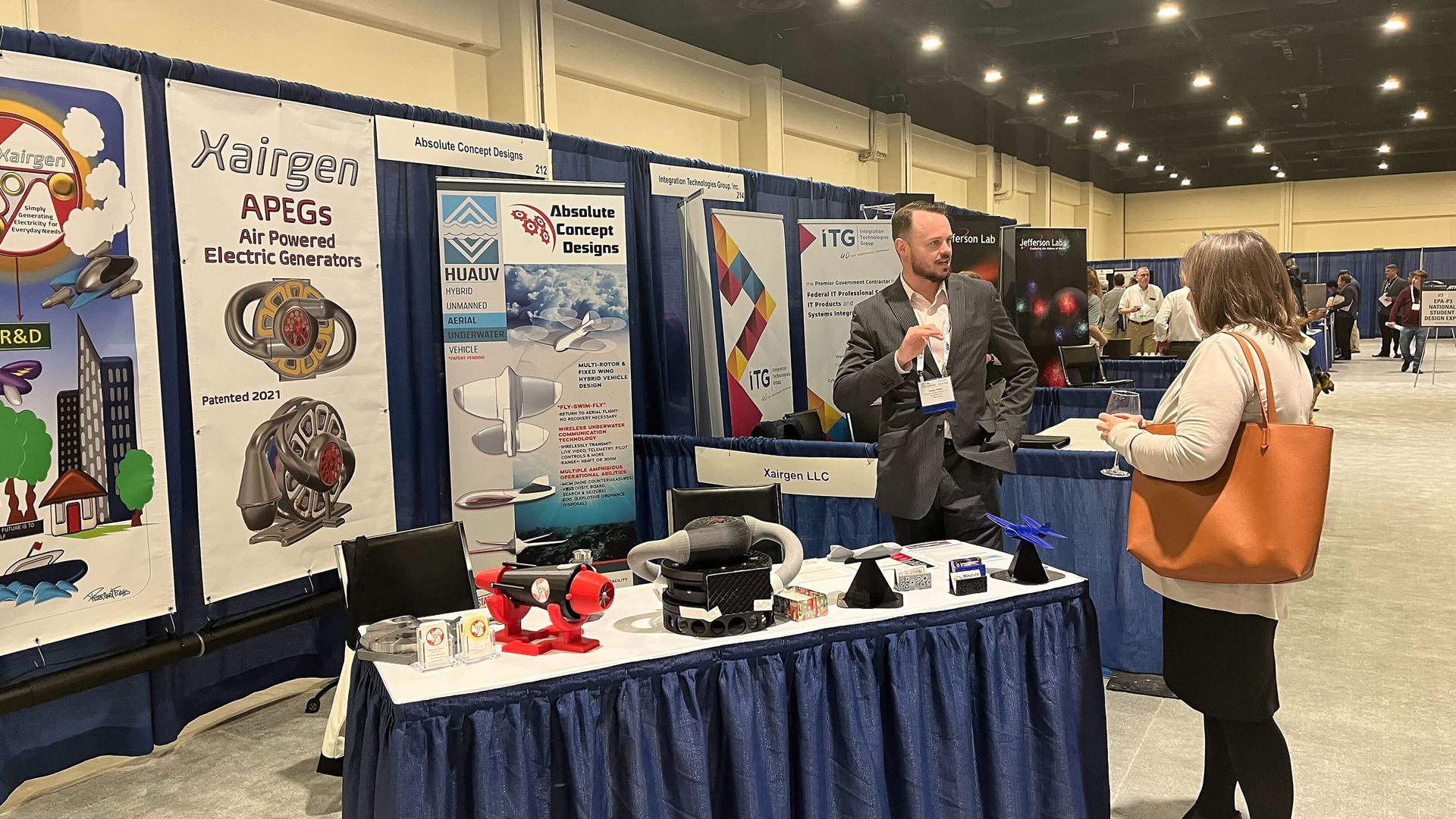 NEW MEXICO – Four New Mexico entrepreneurs received a travel invitation from the New Mexico Federal-State Technology Partnership Program, or NM FAST, to attend the TechConnect World Innovation Conference in Washington, D.C., held last month.
New Mexico State University (NMSU) reported that Dustin Webb of Absolute Concept Designs and Peter Evans of Xairgen presented their technologies in booths alongside defense contractors and research institutions.
Also, Luis Cordova of WANDR and John Hernandez of Dash2 Labs attended TechConnect to learn about Small Business Innovation Research and Technology Transfer opportunities, as well as to connect with service providers to advance their technologies.
The annual TechConnect conference serves as a nexus for knowledge sharing, collaboration and networking in various technology sectors. Attendees have the opportunity to learn from technical panels, demonstrate their innovations, and connect with federal SBIR/STTR program managers to discuss research and development funding mechanisms.
NM FAST, which is based at New Mexico State University's Arrowhead Center, helps New Mexico entrepreneurs access SBIR/STTR funding opportunities. NM FAST awards travel grants for small businesses to attend the national TechConnect conference each spring.
Webb and Evans exhibited an unmanned hybrid underwater vehicle and a patented air-powered electric generator. Evans said he came to the conference to share his technology with the thousands of attendees, and have the opportunity for networking, business development prospects, financial support, talent acquisition avenues and continued learning.
WANDR offers comprehensive design services that drive business and organizational success. Dash2 Labs applies augmented intelligence to project management and manufacturing.
NM FAST team members attended the conference to seek collaboration opportunities that leverage small business support services in different states and to recruit for the annual New Mexico Innovation Summit, which is scheduled for December 2023 in Albuquerque.