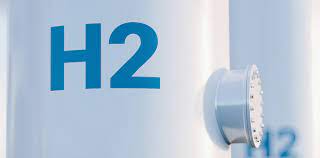 NEW MEXICO – On behalf of the Western-Inter States Hydrogen Hub, of which New Mexico is a member, the Wyoming Energy Authority issued a Request for Proposals (RFP) for a prime contractor to assist the region's energy consolidation efforts.
The New Mexico Economic Development Department (EDD) reported that the intent is for a four-state region to submit a project to the Department of Energy to obtain funding for the regional hydrogen hub facility for the Hub.
On February 23, 2022, Wyoming, Colorado, New Mexico and Utah signed a Memorandum of Understanding to create the Western-Inter States Hydrogen Hub (WISHH) coalition, an organization that is coordinating and developing a joint application for a regional clean hydrogen hub allocation in the Infrastructure Investment and Jobs Act.
All four states are uniquely qualified and situated to serve as a hydrogen hub; these have thriving hydrogen economies due to the presence of high-quality energy resources such as wind, solar and biomass, a sophisticated oil and natural gas industry, a robust energy transportation infrastructure, and an established carbon management infrastructure with favorable underlying geologies and regulatory structures.
"The funding of the Regional Clean Hydrogen Centers through DOE has created an opportunity for our western mountain states to collaborate and leverage each other's strengths to grow the hydrogen economy. We look forward to continuing to build this coalition for a competitive hydrogen hub that will be the cornerstone of the national hydrogen network," said Anja Bendel, WISHH Program Director.
Earlier this year, New Mexico Governor Michelle Lujan Grisham appointed Economic Development Secretary Alicia J. Keyes, Energy, Minerals and Natural Resources Secretary Sarah Cottrell Propst, and Environment Secretary James Kenney to the WISHH executive committee. The request for proposals opened July 19 and will close August 16, 2022.