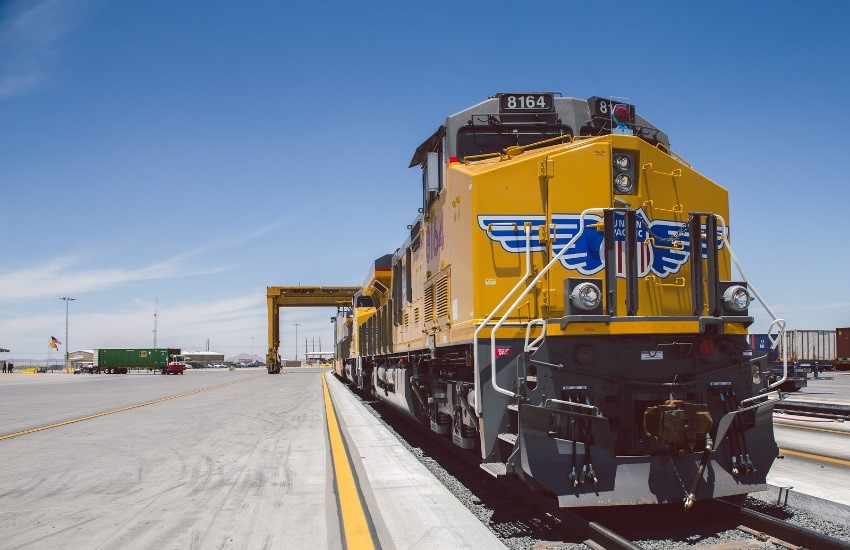 NEW MEXICO – The government of New Mexico has expressed its support for the proposal made by the Mexican Foreign Ministry for the construction of a new rail infrastructure to facilitate binational transportation in the Jeronimo-Santa Teresa area.
According to New Mexico's Secretary of Economic Development, Alicia J. Keyes, the New Mexico government has requested permission from the White House for a new rail bypass route through Santa Teresa, and indicated that a study on the expansion of the infrastructure at the crossing will soon be completed.
On May 4, Governor Michelle Lujan Grisham announced that she would send a delegation of transportation and economic development officials to Mexico City to discuss the expansion of the commercial infrastructure, located almost 36 kilometers from the city of El Paso, Texas.
During his last visit to Washington, Mexico's Secretary of Foreign Affairs (SRE), Marcelo Ebrard, on May 3, reported that he discussed the border infrastructure with the U.S. Secretary of National Defense, Alejando Mayorkas, assuring that the project would not only facilitate binational transportation, but would also allow for regional management of migratory flows and immediate job opportunities.
The SRE's agenda also included meetings with Ambassador Ken Salazar of the United States and Ambassador Esteban Moctezuma of Mexico, as well as with Antony Blinken, U.S. Secretary of State.
The meetings and proposals presented took place after Texas Governor Greg Abbott, a few weeks ago, imposed thorough checks on cargo trucks at the different commercial crossings with Mexico in order to pressure Mexican authorities to increase their fight against illegal migration.
In late March, Governor Lujan recently announced the release of more than $60 million for infrastructure investments in the New Mexico Borderplex, supporting economic development and global trade in the state and building on previous investments in the Santa Teresa area.
Recently enacted funding for the state's border region includes Approximately $40 million for the Borderplex Highway Connector, a new highway connecting the Santa Teresa Port of Entry and the Santa Teresa Industrial Park directly to the city of Sunland Park, streamlining cross-border traffic flow in the area and increasing new development opportunities while reducing commute times for Doña Ana County workers;
In addition, it provides for $20 million to expand the Doña Ana County International Airport to accommodate heavy cargo, allowing for air transport of goods and materials manufactured in the area; and more than $4 million for an elevated water storage tank in Santa Teresa to support business expansion and supplement existing water infrastructure.
Source: MEXICONOW Staff