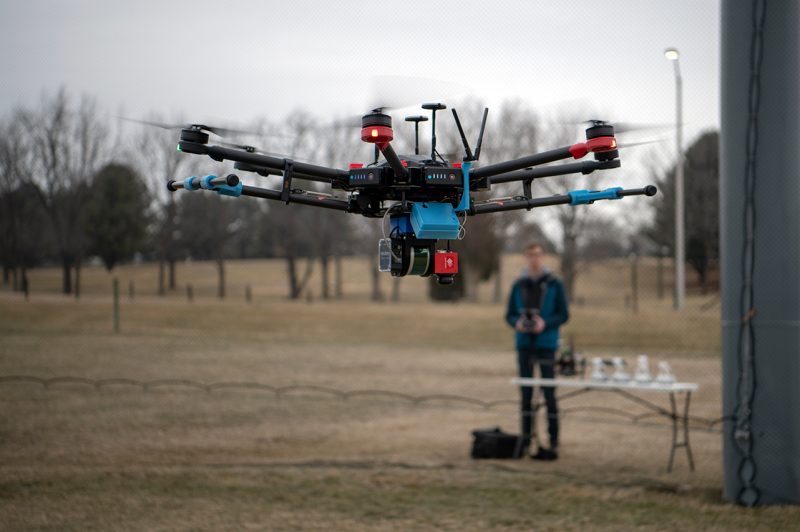 LAS CRUCES, NM – The Physical Sciences Laboratory at New Mexico State University (NMSU) in Las Cruces received a US$400,000 grant from the Federal Aviation Administration to support unmanned aircraft systems research in disaster preparedness and emergency response.
NMSU was one of five universities to receive funding through the third round of grants from the Unmanned Aerial Systems (UAS) Safety Alliance through Research Excellence. The University of Vermont, the University of Alabama in Huntsville, North Carolina State University and Kansas State University also received awards.
"Safety, security and support. That's what this research is about: safe drone operations that support and enhance various types of disaster response," said Henry M. Cathey, director of PSL's Aerospace Division and NMSU's UAS Test Flight Site. "The goal is to integrate drones and enhance the ability of these first responders to meet these challenges with this new technology."
The research will study the use of these aircraft to provide effective and resourceful responses to natural and man-made disasters. The project will focus on coordination procedures between aircraft operators from federal, state and local agencies.
As a lead partner of the ASSURE Center of Excellence since 2015, NMSU has been helping lead a partnership of academic and industry members to usher in a new era of commercial unmanned aircraft research, development and integration in U.S. airspace.
Other areas of research include sensing and avoidance technology; beyond line-of-sight operations; UAS operations in and around airports; human factors; visual observer testing; and STEM education using drones and other devices as a central learning platform.
"The great work done by PSL's UAS team as well as the other partner universities in the first two rounds is already having a positive impact in New Mexico and directly supports the efforts of first responders in our state and across the country," said PSL Director Eric Sanchez.