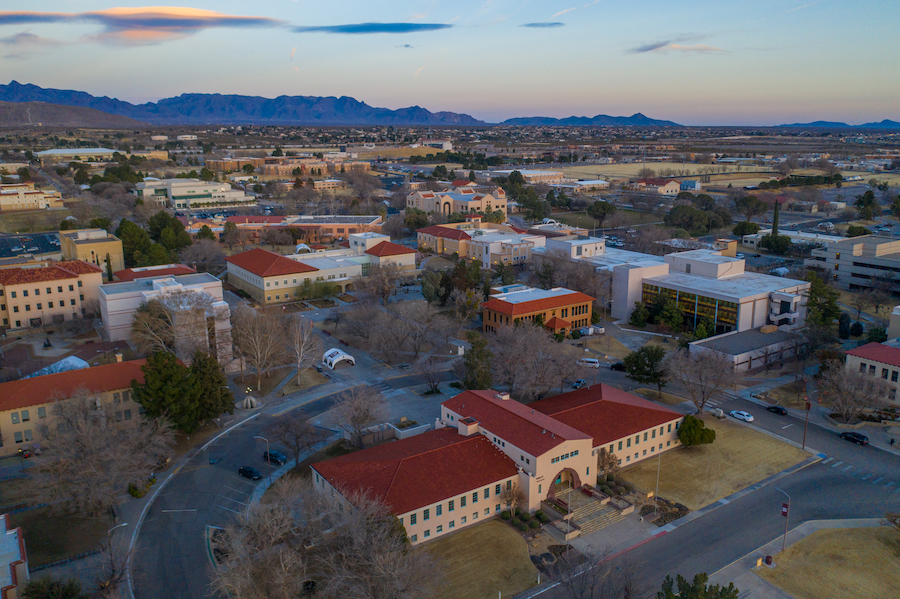 NEW MEXICO – A New Mexico State University (NMSU) professor has received a $150,000 grant from the W.K. Kellogg Foundation to continue – and expand – an effort to improve the lives of Afghan refugees in the southern part of the state through education and job training.
Rajaa Shindi, an associate professor in NMSU's School of Business, received the one-year grant in June 2022, less than a year after she and her daughter started the NMSU Afghan Refugee Response Project, an initiative that gained widespread attention for its efforts to help refugees who fled Afghanistan after the Taliban took control of the country in August 2021.
The grant allows Shindi to coordinate a strategic effort to improve educational outcomes and economic security for refugees by deploying family stabilization and integration strategies in collaboration with community partners.
"The grant is supporting refugees and their families and their educational goals at the same time," Shindi said. "This is my first grant, and so far it's been an amazing experience."
Shindi has used the grant to develop a series of free English and computer classes to help prepare Afghan refugees for the job market. The weekly evening classes began in August at the Islamic Center of Southern New Mexico in Las Cruces. After completing the classes, participants will be able to receive free training to obtain a commercial driver's license.
Also, the professor has partnered with Angela Owens, associate professor in NMSU's College of Health, Education and Social Transformation and director of the Glass Family Research Institute for Early Childhood Studies, to provide free child care during the classes.
According to Shindi, the grant has provided job opportunities for NMSU undergraduate and graduate students from the College of Business and the College of HEST, as well as community members. Shindi and Owens have hired five NMSU students to support the project.
Part of the project includes a small research study to identify refugees' perceptions of well-being and how services support and deliver them.