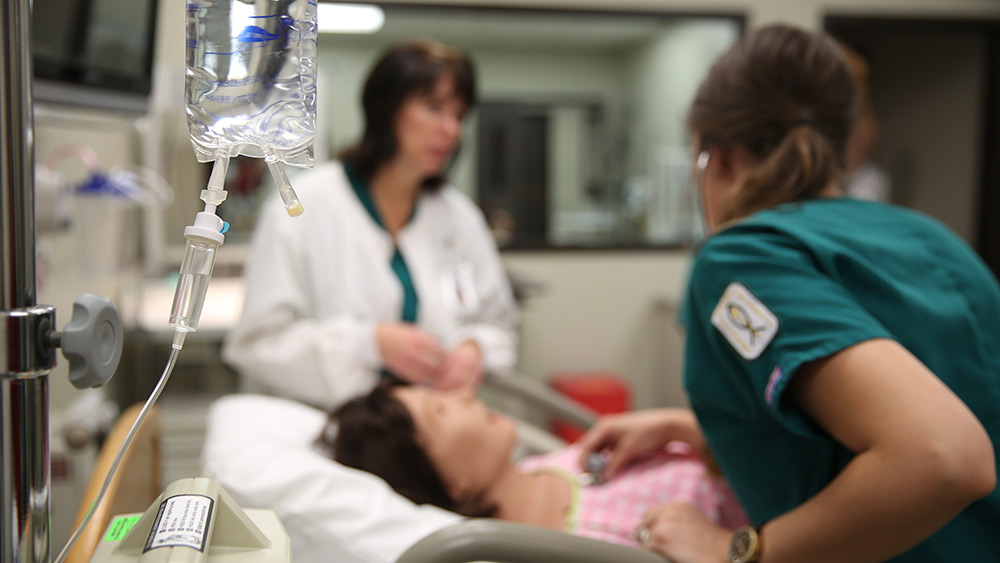 NEW MEXICO – New Mexico State University (NMSU) will establish two new faculty positions in nursing programs at the Las Cruces campus and Doña Ana Community College as part of an effort to address the statewide nursing shortage.
Earlier this year, New Mexico Gov. Michelle Lujan Grisham enacted the 2023 state budget that included $30 million to provide nursing faculty positions at universities and colleges across the state to help expand the nursing workforce. The NMSU School of Nursing and the DACC Nursing Program each received $2.5 million to create new faculty positions.
The NMSU School of Nursing will create a new faculty position to oversee student success. The assistant director of student success will develop initiatives and coordinate programs to improve undergraduate retention, increase graduation rates and help graduates pass the NCLEX-RN licensure exam on their first attempt.
"We are trying to increase retention graduation rates and licensure exam pass rates so we can graduate more nurses faster," said Alexa Doig, director of NMSU's School of Nursing.
In addition to teaching and overseeing student success, the new faculty member will lead a program called SON Cares, funded in part by a $1.3 million grant from the New Mexico Department of Higher Education. The project takes a multi-pronged approach to supporting pre-nursing and nursing students from diverse backgrounds, including first-generation college students and underrepresented minorities.
Meanwhile, the DACC Nursing Program will create a new faculty function that will work closely with schools and communities throughout southern Doña Ana County to build a pipeline to DACC.
DACC also received 995,600 in funding from the New Mexico Department of Higher Education to expand the nursing program to its Sunland Park facility. As part of DACC's Nursing Career Ladder Program, the center will offer instruction to students interested in obtaining licensed practical nurse certificates or registered nurse degrees.
At NMSU's Las Cruces campus, enrollment in the School of Nursing has increased 35% over the past three years, Doig said. But the school was unable to enroll more students this academic year, he commented, because of limitations in lab space and clinical sites. A statewide and national nursing faculty shortage also played a role, he added.
Doig said the school will be able to accommodate more students if New Mexico voters approve General Obligation Bond 3 on the November ballot, which includes $2 million to renovate and expand the school's Nursing Skills and Simulation Center.
In addition, he detailed that the $1.3 million grant from the state Department of Higher Education will also help the school maintain and eventually increase enrollment in the undergraduate program.