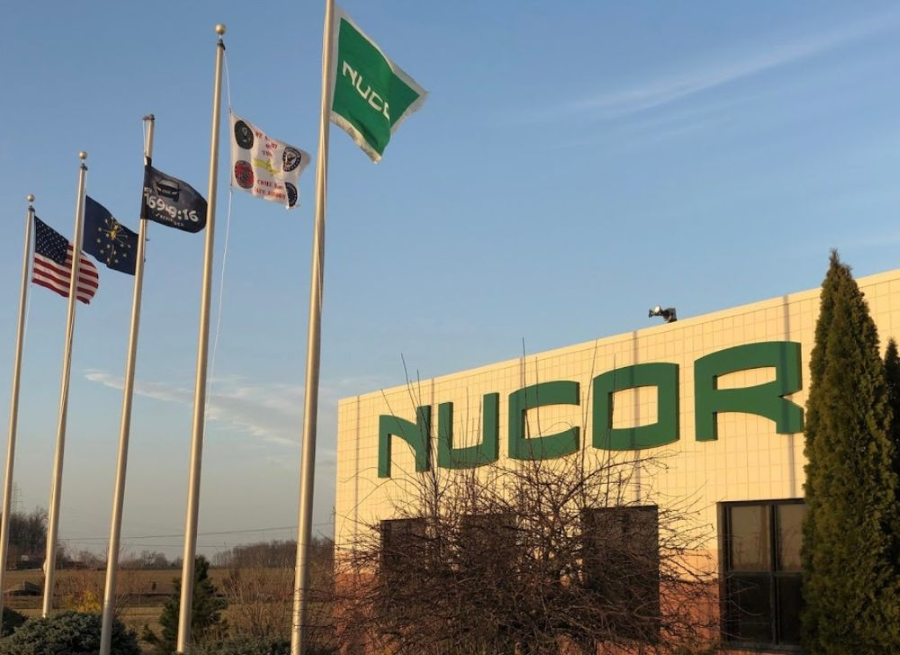 ARIZONA – Nucor, the largest producer of steel and steel products in the United States, has announced a $100 million investment to add a new electric arc furnace melt shop at its existing bar mill in Kingman, Arizona.
The melt shop, which will have the capacity to produce 600,000 tons per year, is expected to be operational in 2024, generating 140 new jobs.
"This investment in a new melt shop at our Arizona rebar mill is part of our strategy to grow our core steelmaking business and will help us maintain our market-leading position in rebar production," said Leon Topalian, President and CEO of Nucor Corporation.
The company chose to build the new melt shop at Nucor Steel Kingman because it is a rolling mill that converts steel billets into coiled wire and rebar. The plant currently employs about 80 people.
The wire rod and bars are mainly used in concrete reinforcement for the construction of roads, buildings, bridges and other structures. Nucor produces steel by recycling scrap into new products, making the company one of the world's most sustainable producers. Last year, Nucor's rebar products averaged 98.5% recycled content.
Nucor has 15 bar mills spread across the United States that produce a wide range of steel derivatives, including concrete reinforcing bars, hot-rolled bars, rounds, light shapes, structural angles, channels, wire rod and road products in carbon and alloy steels.
Four of the bar mills focus on manufacturing SBQ and wire rod products. Steel produced by Nucor's bar mills serves numerous end markets, including agriculture, automotive, construction, energy, furniture, machinery, metal construction, rail, recreational equipment, shipbuilding, heavy trucks and trailers.