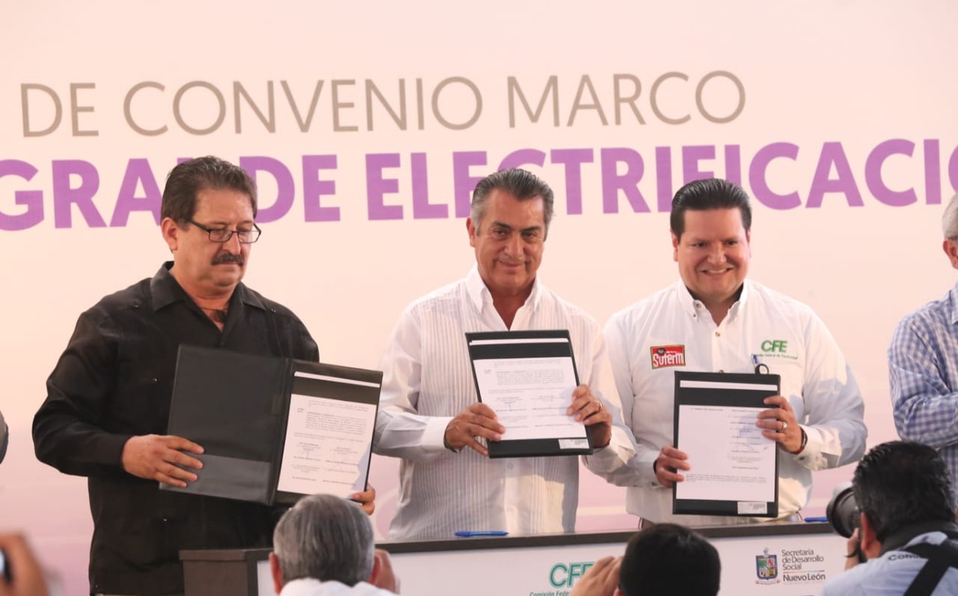 NUEVO LEON – The State Government and Comisión Federal de Electricidad (CFE), signed an agreement by US$5.2 million in 35 municipalities.
Ricardo Sandoval Ortega, director of the Northern Gulf Division of the CFE, stated that they're seeking to improve service in several areas with basic infrastructure, in order to support 35 municipalities with 194 projects and benefit at least 8,265 people, some of them will receive this service for the very first time.
He stressed that during 2018, US$5.9 million were invested in electrification works in municipalities such as Zaragoza, Galeana, Mier and Noriega, as well as in Marín and Pesquería, favoring 2,800 families in 26 municipalities.
Source: Milenio