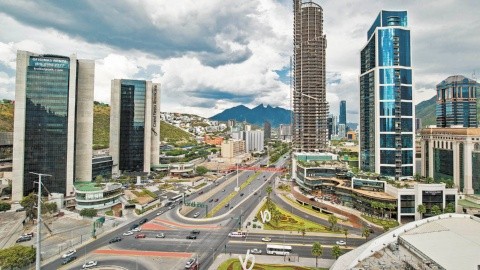 NUEVO LEON – During 2022, the state of Nuevo Leon reported positive numbers in terms of Foreign Direct Investment (FDI) and support for owners of small and medium-sized enterprises (SMEs).
As of October 2022, the state confirmed 101 investments: 53 new investments and 48 expansions of companies already operating in the state, representing a total of US$4.3 billion.
Most of the companies were from the manufacturing, automotive, logistics, furniture and information technology sectors. In terms of origin, they were mainly from the United States (47 projects), China (22), South Korea (6), Germany (4) and Denmark (3).
"The arrival and expansions of these companies have a positive impact on the lives of Nuevo León families, as they will help in the creation of 50,091 jobs," said Iván Rivas, state Secretary of Economy.
The State also highlighted the boost to SMEs, which represent more than 97% of the economic units registered in 2022, for which 2 thousand 989 million pesos were lent to 1 thousand 256 companies in soft loans; while 4 thousand 098 microcredits were given to entrepreneurs for a total amount of 30.2 million pesos.
In addition, 120 hours of training and 20 hours of mentoring were offered to 992 affiliated entrepreneurs to triple their sales, under the successful SBDC model.
"This is the greatest effort to support owners of small and medium-sized businesses that a state has ever made," added Secretary Rivas, who explained that these trainings are carried out hand in hand with the 4 main universities in the state (UDEM, Tec de Monterrey, UANL and U-Erre).
Finally, it was highlighted that through the program Hecho en Nuevo León (Made in Nuevo León) -focused on entrepreneurs and micro-businesses- 51 courses have been given to 3,110 participants.