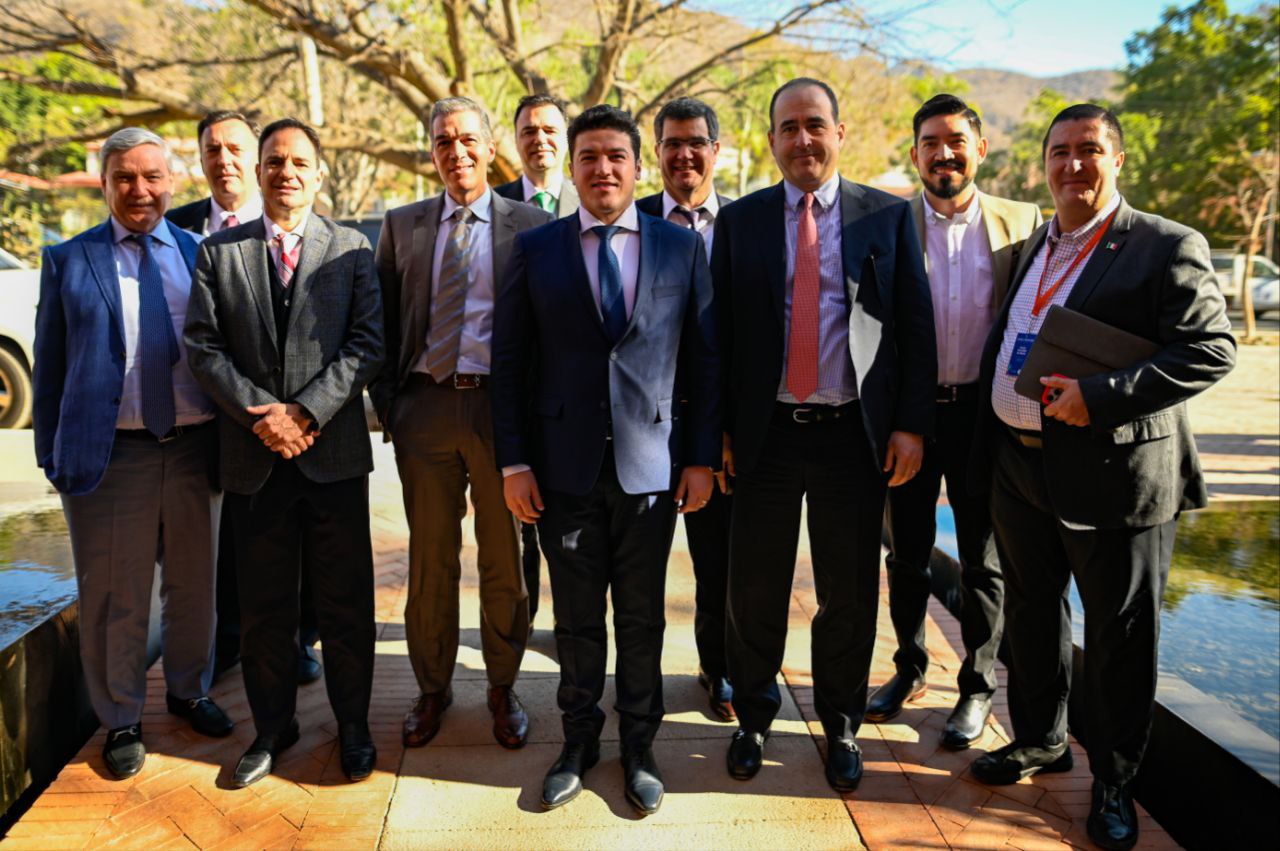 NUEVO LEON – Products from Jalisco will receive a discount according to their right of passage through Customs, through a special window that will be set up at the port of Colombia in Nuevo Leon.
In a joint announcement, the governors of Nuevo Leon, Samuel Garcia, and Jalisco, Enrique Alfaro, announced the strengthening of ties between both entities to boost the economic boom.
During the Second Business Meeting 2023, Jalisco-Nuevo León Axis, the project to modernize the Port of Colombia was presented and the Attention Window for products from Jalisco was announced, so that all companies from that state have a discount according to law in their passage through Customs.
"We are eager for Nuevo León and Jalisco to make this win-win agreement. Tell them today that we are eager for them to get to know Colombia Customs, that they are going to be certified just like Nuevo León companies, to give them a discount on the duty charged by Codefront; that there will be an exclusive line, that we will support them with industrial warehouses if their companies need them," said García Sepúlveda.
García Sepúlveda pointed out that last year Nuevo León achieved 6 billion 441 million dollars in foreign investment, a figure that is expected to double this year.
In his speech, the governor of Jalisco, Enrique Alfaro Ramírez, reaffirmed his commitment to work in coordination with Nuevo León, as he indicated that both states are of the utmost importance for the country.
"We are two states that are contributing a lot to the country and we have the possibility of having complementary agendas that continue to strengthen us as entities of the Republic," he said.
During the Second Business Meeting 2023, Jalisco-Nuevo León Axis, the conference "Economic Expectations" was given by Enrique Quintana, General Director of El Financiero, as well as the panel "Nearshoring Opportunities", with the participation of Luz María de la Mora, former Undersecretary of Foreign Trade of the Ministry of Economy; Ildefonso Guajardo, Sergio García de Alba and Eduardo Sojo Garza Aldape, former Secretaries of Economy.
A year ago, during the First Business Meeting 2022 in Monterrey, the governments of Nuevo León and Jalisco and 150 businessmen from both states signed an economic linkage agreement to strengthen growth and development to become "the great economic engine" of Mexico.