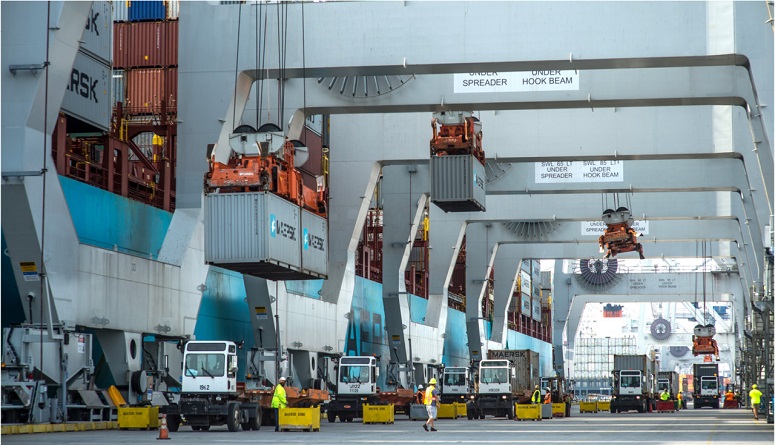 MONTERREY – According to the National Institute of Statistics and Geography (INEGI), Nuevo Leon ranked fourth in annual exports by state last year, with US$34.4 billion dollars and a negative variation of -15.67% with respect to 2019.
"There was a decrease in demand due to the COVID-19 pandemic; sanitary restrictions in the first half of 2020 also affected exports," indicated the Undersecretary of Competitiveness of the Nuevo Leon Ministry of Economy and Labor.
Among the subsectors with the largest falls in the entity's exports was animal breeding and farming, which fell from US$16.5 billion in 2019 to US$8.8 billion in 2020, representing a decrease of -86.6% year-over-year.
Likewise, manufacturing and transportation equipment fell from US$17.9 billion to US$12.6 billion during the same period, which meant a negative variation of -42.10%, with respect to 2019.
Regarding the manufacture of petroleum and coal products, exports decreased from US$263,246 to US$176,518 in the same period, with a negative variation of -49.13% compared to 2019.
"The most affected sector was the automotive sector in April and May; however, there was a recovery in the second half of 2020," indicated the state Undersecretary of Competitiveness.
The Nuevo Leon Chamber of the Transformation Industry (Caintra) informed that recent figures show that the state economy contracted by 8.7% last year and this year had a complicated first quarter, but with an upward trend. In the case of exports, they contracted by 2.9% in February.
Source: El Ecnomista