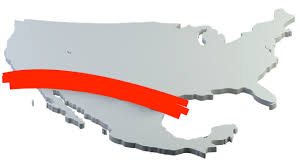 MONTERREY – The requirement sent to the Ministry of Finance and Public Credit (SHCP) to extend the tax stimulus decree in the border region seeks to incorporate 10 municipalities in Nuevo León that are currently not included in the free zone, said Nuevo León's state representative, Hernán Salinas Wolberg.
The municipalities that are considered for inclusion are Los Herreras, Cerralvo, Vallecillo, Parás, Agualeguas, General Trevño, Melchor Ocampo, Los Aldamas, Doctor Cross, and General Bravo, since they have the geographical and economic similarity with some of the 43 municipalities contemplated in the decree.
It should be noted that in recent days Representative Hernán Salinas and the mayor of Cerralvo, Baltazar Gilberto Martínez Ríos, presented an appeal to the SHCP to extend the tax incentives decree and consider other municipalities in Nuevo León.
"The exhortation we present is to extend the border strip in Nuevo León, since currently only the municipality of Anahuac is benefited, which is a natural border with the neighboring country," said Martínez Ríos.
Source: El Economista