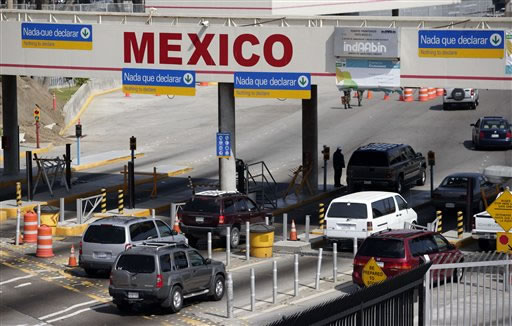 NUEVO LEON – The Port of Colombia, in the state of Nuevo Leon, seeks to become the second border customs office in terms of revenue in Mexico, according to Marco Gonzalez, Secretary of Regional and Agricultural Development, after his first official meeting with Rafael Marin Mollinedo, head of Mexico's National Customs Agency (ANAM).
According to González, this expectation is based on the sustained growth trend of the port of Colombia's revenues, according to data validated by ANAM itself.
"After climbing several places in 2022 to reach third place, this year Colombia will surpass Ciudad Juarez and consolidate its position as the second customs office in revenue of the entire border," said Gonzalez.
"According to ANAM data, from January to October 2022, the most recent comparative statistics, Colombia grew 24 percent in its collection, reaching $27.553.328,000 pesos and placing it in third place on the subject," he specified.
The Nuevo Leon official assured that in the same period, Ciudad Juarez, in the state of Chihuahua grew one percent, with $27.884.812,000 pesos, obtaining at that time the second place nationally in collection.
"In a realistic expectation, based on the sustained growth trend of Colombia's revenues and based on official data from the federal authority, we are on the verge of surpassing Ciudad Juarez and reaching second place in collection of all border customs," said Gonzalez.
The also Honorary Director of the Nuevo Leon Border Zone Development Corporation (CODEFRONT), said that Colombia is also registering increases of 40 percent in the crossing of light cars and 30 percent in cargo vehicles.
González described his working meeting with Marín Mollinedo, held at ANAM's headquarters in Mexico City, as highly productive.
Accompanied by Carlos Contreras, Director General of Foreign Trade of the Nuevo Leon Ministry of Finance and Treasury, Gonzalez showed the head of ANAM the Nuevo Leon Master Highway Plan, the Port's Integral Modernization Plan and everything that ANAM is doing to connect Mexico with the United States, via Colombia.