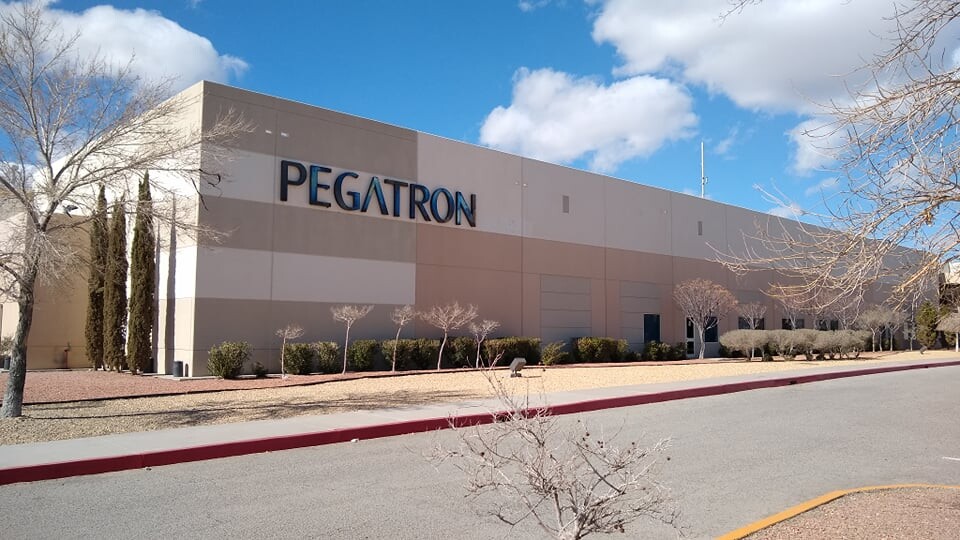 JUAREZ – The Taiwanese company Pegatron officially began the expansion of its operations in Ciudad Juarez with the construction of a new plant, which is expected to generate 3,000 jobs.
Pegatron is a service company dedicated to the manufacture of mainly consumer electronics, computer and communication products for other brands, although it also develops, designs and produces peripherals and hardware components.
The groundbreaking ceremony at the AeroJuarez Industrial Park was attended by John Hsu, President of Pegatron Mexico; Kunlin Yang, General Manager of Pegatron Mexico; Cruz Perez Cuellar, Mayor of Juarez; Fabiola Luna, President of Index Juarez; Claudia Morales Medina, Director of Urban Development of the Municipality; Ivan Perez, Director of Economic Development and personnel from the Ministry of Innovation and Economic Development of the State Government.
From Juarez, the company produces computers to automate electronics, such as those used in electric cars. During his participation in the event, John Hsu, President of Pegatron Mexico, said that the goal is to finish the new building by the end of 2023 and they expect to hire 500 engineers, in addition to 2,500 collaborators including operators, technicians and supervisors.
"Six months ago, when we were first visited by the mayor, we had only 200 employees, but thanks to the support of the Municipal Government, we now have a workforce of 1,200 people," said John Hsu.
"Whatever we can do to support Pegatron, we are going to do it, because that is also good for our people (…) We are very happy and we are very pleased that Pegatron is growing very fast in Juarez, they had 200 employees six months ago, now they are going to build this new plant and 3 thousand more jobs are going to be generated," said Mayor Perez Cuellar.
The building will have an area of 66 thousand square meters and three levels, two of which will be exclusively for production.
The company, established in 2007 in Taiwan, manufactures various electronic devices and peripheral equipment such as computers, tablets, electrical systems for automobiles, surveillance cameras, servers, video game consoles, telephones, monitors, among others, employing 170,000 people worldwide.