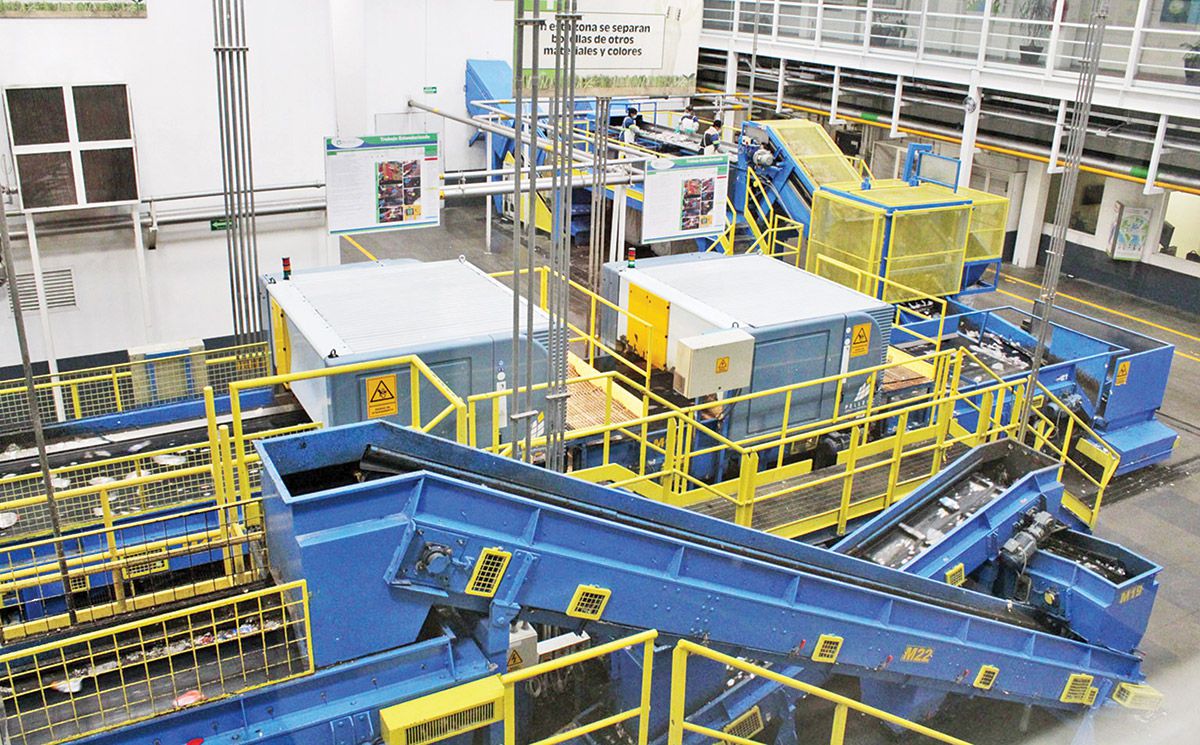 NUEVO LEON – PetStar, a company owned by Arca Continental and Coca Cola Mexico, announced an investment of US$2.8 million to triple its PET container collection capacity at its Escobedo plant in Nuevo Leon, generating more than 200 new jobs.
With this expansion, the company will triple its recycling production from 6,300 tons of containers to 18,400 tons per year, equivalent to 811 million plastic bottles.
In addition, PetStar's expansion in Escobedo will benefit more than 180 businesses or collection partners dedicated to the purchase and sale of recyclable materials, promoting the social mobility of more than 11,000 people dedicated to the recovery of urban waste in 21 municipalities in Nuevo León.
Governor Samuel Garcia explained that Nuevo Leon, working as a partner of Texas, could grow 8% annually, have the best salaries for workers in the state, attract more investment from transnationals and compete with other capitals in the world, but now with the measure of environmental care.
"To beat Berlin, Shanghai, Bogota, Mexico City. That is Nuevo León today, but not everything can be growth at the expense of the environment, that is why today's message is strong: Welcome growth, but always sustainable, welcome growth to Nuevo León, taking care of our hills, our rivers.
For his part, the state Secretary of Economy, Iván Rivas, mentioned that this investment will have a positive impact by creating jobs and tripling the amount of plastic bottles that are recycled, to the benefit of the environment.
Jorge Santos, Chairman of the Board of Directors of Arca Continental highlighted that through PetStar, a Mexican company, it is the main PET recycler in Latin America.
"We want every person to know that by choosing our products, they are making a positive difference by acquiring bottles that contain a percentage of recycled PET; that the boxes that transported it were made from recycled caps and labels; and that each recycled bottle contributed to the social mobility of 80,000 people, involved in its recovery," he said.
Arca Continental, Coca-Cola Mexico and PetStar's shareholders are contemplating an investment of close to US$173 million, which will be used to strengthen PetStar's collection and recycling capacity, increasing from eight to more than 40 PET collection centers and plants throughout the country by 2027, achieving the collection of the equivalent of 100% of the volume that Arca Continental and other bottlers of the Mexican Coca-Cola Industry put on the market.