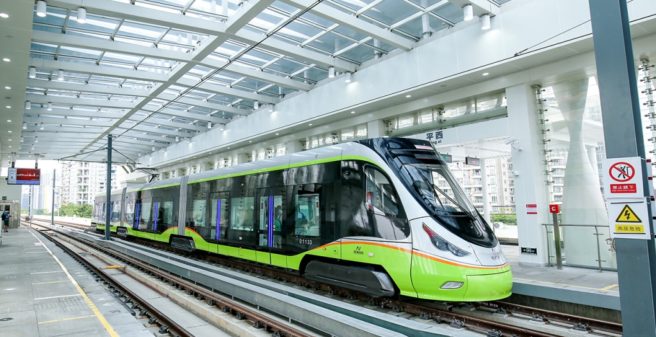 PHOENIX, AZ – The City of Phoenix received a US$1 million grant from the Federal Transit Administration (FTA) to help implement the South-Central / Downtown Hub Transit-Oriented Development (TOD) light rail extension of the Community Plan.
The Phoenix project is one of 19 that will receive a portion of the US$13.1 million awarded across 14 states.  The grant is a step toward the city continuing to build modern infrastructure with an equitable future, the City Council reported.
According to local officials, the five-mile extension will connect south Phoenix to the regional light rail system, which runs from downtown to Baseline Road. The South Central/Downtown Hub light rail line is scheduled to open in 2024.
This federal funding will help the city with its mission to support affordable housing, increase transit ridership, connectivity and accessibility for residents and visitors. It will also help create investment opportunities in the local economy.
"As we continue to move forward on the South Central light rail line, this funding will further advance our goal of integrating efficient transit driven by community collaboration," said Phoenix Mayor Kate Gallego.
In March 2022, the Phoenix City Council approved the South-Central TOD Community Plan that showcases a shared community vision for the corridor with the addition of light rail.
"With the South Central light rail extension bringing much-needed transportation options and future revitalization to south Phoenix, community members took the initiative to present a plan that ensures the region is redeveloped the right way from a bottom-up approach, not simply pushing out those who live there," explained Councilmember Yassamin Ansari.
The grant money will be used to carry out several actions identified in the plan to achieve connected and environmentally equitable communities.