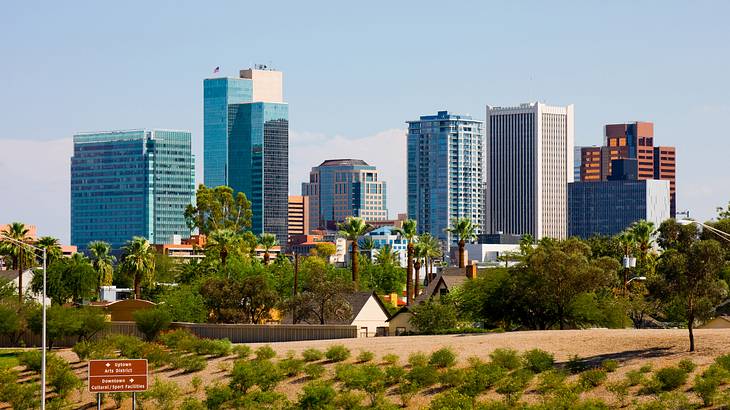 PHOENIX, AZ – The Phoenix City Council approved a US$150,000 grant to rehabilitate a portion of the City Center Motel, a 63-year-old building located in the heart of downtown Phoenix.
According to the City Council, the restoration of the historic main building is part of a larger project to build a new high-tech, multi-story hotel.
The main building, located at 600 W. Van Buren Street, is a rare example of "Googie" style highway architecture popular in the 1950s. The design includes concrete block and "space-age" elements, as well as a long, angular entrance with an elongated sign with long blades.
The architectural style was oriented to automobile traffic and its elements were intended to attract the attention of passing visitors.
The City Council approved the building's historic designation in November 2022. Both the main property and the annex were built in 1959, the latter having a more common and functional design, however, it was not considered historically significant and will be demolished.
The motel's owner, Fabius Enterprise LLC, will preserve the main building and incorporate it into a US$26.9 million hotel design focused on new technologies to better serve customers now and in the future.
The city's Historic Preservation Office will work with the developer to ensure that the rehabilitation is completed to code. The work includes repairs to the structure and foundation, in addition to the reversal of alterations made over time.
The City allocated US$500,000 in grants in its 2022-2023 budget to award support such as this to preserve and restore threatened buildings.