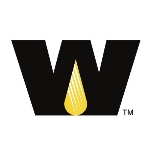 ERO Intermodal Services starts operations in Santa Teresa
ERO Intermodal Services inaugurated its new operation in the Santa Teresa Intermodal Park in New Mexico. The company provides logistics services, container storage and mechanical service for rail-related business and plans to hire 50 employees within the next three years.Ernie Olivas, President of ERO Intermodal Services, said the company invested nearly US$ 1.2 million into the project on acquisition on land, properties and buildings and plans to invest even more in the following years.The company purchased six acres in the Santa Teresa Intermodal Park on which it has established a 6,000-foot parts shop for trailers, as well as a container and equipment yard.
---
Las Cruces ranks #15 of the Top 25 Places in the country to retire
The data that Forbes examined to determine the top 25 places in the country for retirement included housing and living costs, taxes, weather and air quality, crime rates, doctor availability, and active-lifestyle rankings for walkability, bicycling and volunteering; as well as economic data with an eye toward a "working" retirement. Abilene, TX ranked number one place to retire.Some of the factors that favor Las Cruces were: Situated 45 miles from the Mexican border. Pros: College town (New Mexico State University), good economy, cost of living 8% below national average, median home price $176,000, good state tax environment, warm, dry climate. Cons: Low doctors per capita and a "low walkability" rank.
---
Groundbreaking of Medical Complex in Juarez
Chihuahua Governor Duarte led the groundbreaking of the new US$4 million medical complex that will accommodate an oncology hospital.The new development is being built on the old grounds of the Juarez Racetrack. The city of Juarez will also build a new convention center on the same property location.After four years of planning and two years of negotiations between the federal and state governments over the use of the racetrack land, the project will soon become a reality. Last month, President Peña Nieto donated the land to the state. The land has a market value of US$11 million, officials said.Governor Duarte stated: "Today we begin one of the most anticipated projects for the Juarez community".
---
Notable Number of New Jobs created in Border States
The State of Chihuahua registered 48,014 new positions for workers during the calendar year 2014 according to Mexican Social Security Institute, the highest number in the last nine years.According to the statistics, job growth in the state of Chihuahua placed third within the northern border states for the US-Mexico border. The first place in terms of job creation was the State of Nuevo Leon with 83,510 new positions and the State of Baja California ranks second with 71,158.Baja California had an especially intensive push to close out its year that included increasing its employment numbers and posting year over year increases in jobs, growth, investment, and overall economic development.
---
DLCP Executive Director Resigns
Downtown Las Cruces Partnership (DLCP) Board President John L. Hummer announced that Executive Director Carrie La Tour resigned her position effective Dec. 23.DLCP is a not-for-profit, state and nationally certified "Main Street" organization that embraces a vision to create an economically vibrant downtown.La Tour left a stronger foundation; than the one she inherited. She served as executive director for three years. The DCLP's Executive Committee plans to appoint an interim executive director in the very near future and will post the position details for the permanent position."The City of Las Cruces has seen a great rise in the capacity and professionalism with DLCP during Carrie La Tour's tenure." said Robert Garza, Las Cruces city manager.
---
Cenaltec Honors Mr. Jaime Bermudez-Cuaron
The High Technology Training Center (Cenaltec) Juarez celebrated its 15th Anniversary by honoring its founder Mr. Jaime Bermudez-Cuaron. Manuel Russek-Valles the Secretary of Economy for the state of Chihuahua, highlighted Mr. Bermudez' maquiladora initiative starting with Philips, which was the first maquiladora to receive training courses.Cenaltec is a public institution offering technician training courses and skills development programs, in those specific areas demanded by industry and leading companies in various manufacturing sectors that require a high level of training.At least 20,000 students have graduated as technicians in one of the various training specialties: High Precision Machinery, Plastic Molding, CAD/CAM, CNC Machining, CNC Milling, CNC Lathe, TIG/MIG and Stick Welding, Metrology and GD&T, Roco Test, PLC, Computing, English, Hydraulic/Pneumatic, Electricity, Electronics, Industrial Mechanics, and Computer Assembly and Repair.
---
PMT invests in new equipment
Plastic Molding Technology, Inc. invested in new equipment over the past few months—including all-electric presses, a machining center and a 3-D printer—to help reach production goals and boost efficiency, while advancing our competitive edge and commitment to innovative, sustainable manufacturing.The three Toshiba all-electric, 55-ton molding machines began production in November, saving energy and increasing production flexibility. The new presses, replacing eight machines that were over 15 years old, represent a continued investment in PMT's sustainability initiatives put in place over the past three years.The machines also offer our staff the flexibility to move quickly from project to project, eliminating long changeover times for molds and increasing the ability to provide JIT service for customers.
---
El Paso´s economy will grow in 2015
El Paso's economy is projected to grow 3 percent in 2015 after recording an estimated growth of 1.9 percent in 2014, according to the "Borderplex Economic Outlook to 2016," released recently by the UTEP Department of Economics and Finance.Tom Fullerton, a UTEP economics professor and co-author of the economic forecast, explained El Paso labor market should perform better in 2015 and carry the rest of the metropolitan economy along with it. El Paso's economic growth is projected to slow slightly in 2016 to 2.8 percent. The Las Cruces economy is projected to grow 4.1 percent in 2016.
---
Aerospace industry will invest US$230 million in Chihuahua
At least 11 aerospace companies will expand operations in Chihuahua in 2015, while others are considering this state to relocate, said Manuel Russek Valles, Secretary of Economy in the State of Chihuahua."The investment these 11 companies will made is up to US$230 million and the new operations will need at least 2,000 workers," he explained. Chihuahua already has 37 aerospace companies, most of them in Chihuahua City. These companies manufacture and assemble regional and commercial aircrafts such as Cessna, Beechcraft, Bell Helicopter, Honeywell and EZ Air. The aerospace sector employs 13,000 people in Chihuahua.
---
Hundreds signed the petition for Santa Teresa incorporation
More than 800 people have signed a petition seeking to create New Mexico's newest municipality, organizers of the petition drive said.Only 200 verified signatures are required to ask Doña Ana County officials to call a special election that would let Santa Teresa residents vote on whether to form a city. Santa Teresa is an unincorporated area of Doña Ana CountyIncorporation efforts began about six month ago, after some members of the Sunland Park City Council suggested that city consider annexing the Santa Teresa area. The petition drive was started in December by residents living at the former Santa Teresa Country Club who are convinced Sunland Park cannot provide them with municipal services, such as better streets and sufficient water and wastewater services.