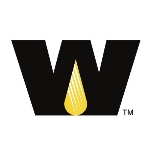 Robert J. Hassler Is Western Refining New Board Member
Western Refining, Inc. appointed Robert J. Hassler as a new member of the Company's Board of Directors. Mr. Hassler will serve on the Board's Nominating and Corporate Governance Committee.
Mr. Hassler is the former President of European Refining and Marketing for ConocoPhillips. During his 33 year tenure at ConocoPhillips, he served in various senior management positions in refining and marketing, as well as exploration and production. Mr. Hassler previously served as a director of SulphCo, Inc.
Paul Foster, Western's Chairman of the Board, commented, "We are honored that Bob has agreed to join our Board of Directors. Bob's extensive knowledge and experience in the energy industry, especially in refining and marketing, will make him a valuable addition to the Board."
---
New Mexico Exports to Mexico Exceed $1 Billion Dollars
According to both the New Mexico Economic Development Department and the US Department of Commerce – International Trade Administration, New Mexico exports to Mexico exceeded $1 billion. For the year of 2014 through three quarters the dollar exports exceeded the 2013 record yearly figure of $800.7 million.
Exports to Mexico accounted for approximately 32% of total New Mexico exports that amounted to $2.9 billion.
"We are thrilled that efforts in working with our Mexican counterparts to expand New Mexico's footprint is paying off," said Economic Development Secretary John Barela.
In 2012, Governor Martinez of New Mexico and Chihuahua's Governor Duarte signed a bilateral agreement creating the first master planned community at the border which encompasses Santa Teresa, N.M. and San Jeronimo, Chihuahua to promote international trade and attract new industries to the border region.
---
Juarez is Named One of Rockefeller Foundation's 100 Resilient Cities
The Rockefeller Foundation announced the second group of cities selected for their "100 Resilient Cities" list. These cities have demonstrated a commitment to building their own infrastructure and city services to better navigate the shocks and stresses of an increasingly complex 21st Century.
Juarez was among the new 35 member cities joining El Paso on the list of cities across the world selected for the program.
Drug-related crime levels and the global financial crisis combined to produce high levels of unemployment in Juarez. However, efforts by the government, civil organizations, and local residents to strengthen law enforcement and the creation of risk mitigation systems which have continued to gain momentum.
For additional information visit: www.100resilientcities.org/cities/entry/juarez
---
SEPA recognizes El Paso Electric solar project
El Paso Electric was one of the top three finalists for the Investor-Owned Utility of the Year Award for 2014. Each year, the Solar Electric Power Association (SEPA) recognizes significant advances in solar power in the electric utility industry.
El Paso Electric (EPE) was recognized for doubling its utility-scale solar portfolio in less than one year with large projects in Texas and New Mexico. In 2014, EPE brought online the largest solar facility in New Mexico, Macho Springs.
"We continue to look for opportunities to add cost-effective solar energy technologies as the price of solar energy becomes more competitive," said Tom Shockley, Chief Executive Officer at EPE.
---
Index Juarez has a new president
Jose Yarahuan Galindo will be Index Juarez present for the next 2 years. The new Index board also has 4 national and 12 local counselors.
"2014 had a lot of changes and as Index Juarez we need to follow up some issues and changes, especially the ones included in the fiscal reform," explained Yarahuan Galindo. "The new certification starts operations in 2015 and some companies seek orientation in our association."
He said Index is working on a proposal to increase the local content in manufactured goods and the Juarez branch is taking an active role in this matter.
Index Juarez changed its statute to allow a 2-year-term for the president and the elected board.
---
Hunt Companies have a new CEO
Hunt Companies announced that Chris Hunt will serve as Chief Executive Officer starting January 1, 2015. Woody L. Hunt will transition to executive chairman of the board and will continue his majority shareholder position.
Chris Hunt has been with the company since 1993 and has served as president, chief operating officer and chief investment officer. He has been a board member since 2001. Woody Hunt has been with the company since 1968 and became president and CEO in 1977.
Hunt is a large, privately held national real estate development and management group. It has about 1,200 employees at several offices in the United States and other countries, including about 200 at its El Paso headquarters.
---
Santa Teresa has little commercial space left
The fast-growing industrial community at New Mexico's southern border reduced to its minimum the commercial space to court new business. According to recent real state reports, the industrial vacancy rate in Santa Teresa has dropped to less than 1 percent.
Jerry Pacheco, executive director of the International Business Accelerator, explained the region lost several business deals because the area had no move-in-ready space to offer commercial tenants.
The real state reports said the UP intermodal hub opened ahead of schedule this past spring and has been a major draw for warehousing and logistics companies in the Santa Teresa area.
---
El Paso Is The Fifth Most Attractive City for Snowbirds
As winter approaches, snowbirds in the north are flying off in search of sunshine and relaxation. Snowbirds and retirees are looking for cities with nice weather, rental availability / affordability, a strong economy and fellow residents who are of similar in age. The website Apartments.com has compiled its 2014 second annual list of the Top 14 Cities for "Snowbirds and Retirees in 2014".
To develop the top 14 Cities list, Apartments.com evaluated the following factors: Median Age, Average Cost and Availability for Two-Bedroom Apartments, Median Income, and Weather plus a few other factors. (1st) Place was Scottsdale, AZ, (2nd) Henderson, NV, (3rd) Tucson, AZ, (4th) Sacramento, CA and El Paso in (5th ) place as the most attractive city for snowbirds as well as retirees.
---
Dr. Deepak Chopra Was a Guest Speaker at a UMCF Event
University Medical Center Foundation (UMCF) of El Paso is a non-profit charitable organization and is dedicated to saving and improving the lives of children by raising funds for Children's Hospital.
Dr. Chopra is an author, physician and spiritual leader and was the guest speaker for the latest event at the UMCF Health and Wellness Series. He presented his philosophy on how combining modern science with spirituality is crucial to creating a better health care system. His approach to health incorporates ideas about the mind-body connection, a belief in nature and a belief in the primacy of consciousness over matter.
Through his 80 books including 22 New York best sellers, he has become one of the best-known figures in the holistic-health movement.
---
Torchlight To Begin Drilling East of El Paso County
Torchlight Energy Resources, Inc., based in Plano, Texas, is a high growth oil and gas Exploration and Production (E&P) company with a primary focus on the acquisition and development of highly profitable domestic oil fields. The company currently holds interests in Texas, Kansas and Oklahoma where their targets are established plays such as the Eagle Ford, Mississippian, Permin Basin and Hunton Trends.
Torchlight acquired 172,000 acres on the Hudspeth County, TX east of El Paso County to start drilling exploratory wells that could lead to a shale oil bonanza in the region.
Torchlight will be the operator of the project and begin ground work immediately to drill the first four test wells. The Company expects it will add 2500 additional vertical drilling locations on the 40 acre spacing.
---
Employment forecast for Juarez in 1Q2015 is positive
Manpower forecasted a positive employment outcome for Ciudad Juarez. The survey this company concludes 18 percent of the employers will hire personnel during the first quarter 2015, while a 2 percent of companies will fire some workers.
Alfredo Ruiz Orozco, industrial accounts director for Manpower in Chihuahua, said Ciudad Juarez is above the national average and is the second city to get the best forecast.
"The U.S. economy is in a better shape now and this has a positive impact in Chihuahua´s economy, especially in the border area," he explained.
Manpower´s survey expresses the industrial sector will lead the employment growth in Ciudad Juarez.
---
El Paso has lower unemployment rate
El Paso County's unemployment rate declined in November to 6.8 percent, compared to 6.9 percent in October, the Federal Reserve Bank of Dallas reported.
Even though this figure is the lowest in 6 years, El Paso's unemployment rate is still well above the Texas rate, 4.9 percent.
According to the Texas Workforce Commission, an estimated 20,700 El Pasoans were unemployed and searching for work in last November.
The report states Christmas season hiring at El Paso added 1,500 jobs to the local retail industry in November, the biggest gain of any local industry.
Since November 2013, El Paso County added an estimated 5,900 jobs, an annual gain of 2%.
---
Juarez maquiladoras hired more than 30,000
The maquiladora industry in Ciudad Juarez hired 30,038 workers in 11 months, according to Index Juarez data.
"In November the maquiladora lost 5,292 jobs because most of the people who resigned were not replaced," explained Claudia Troitiño – Gonzalez, Index Juarez president. "In December, most of the companies reduce its production and need no additional workers but in January most of the companies will be hiring."
She said the goal for 2015 is to create at least 30,000 additional jobs because the companies are expanding and more investment will be coming to the city.
Index Juarez employment report states the maquiladora had 256,343 workers by the end of November 2014.
---
TVO buys Sunland Park hotel
TVO North America, an El Paso-based company has purchased the Holiday Inn Sunland Park, the company announced.
The 29-year-old hotel will be rebranded Country Inns and Suites and will get a US$3 million upgrade.
Company CEO, Russ Vandenburg, said renovations have started and should be finished by the end of this year.
The hotel is located at 900 Sunland Park Dr., and will remain open while it is renovated. The facilities have 176 rooms.
According to the most recent data, hotel occupancy in El Paso has averaged 68% from January to October of this year.That's an increase of 5% over the same period last year.
TVO North America was founded in El Paso but now owns properties across the country, mainly apartment complexes.